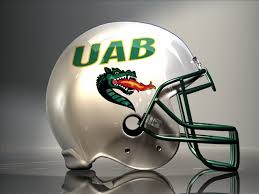 On Tuesday, per pay per head sportsbook sources, the UAB Blazers announced that the school will be bringing back its football program for 2017 season. The Athletic director Mark Ingram informed UAB that they can resume playing football at the Football Bowl Subdivision level beginning with 2017 season.
UAB would qualify for postseason bowl competition if it meets qualifying standards. Programs had to be shutdown on Dec. 2nd due to financial concerns.
"I am so excited that UAB Football will return to FBS competition in 2017," football coach Bill Clark said in a statement. "Like our fans, I wanted to light the scoreboard much sooner, but doing it right is more important than doing it fast, and this was our best option.
"We want a program that is here to stay. We have to start by building a new, stronger foundation. We need to take our time to do it right, then we can compete for conference and bowl championships."
Per per head sources the UAB rifle program will resume in 2015 and bowling will resume in 2016. UAB was able to come back after raising an estimated $27 million through the UAB Football Foundation, the city of Birmingham and the UAB Undergraduate Student Government Association.
"The biggest single difference is we now have tangible commitments for additional support that we have never had before," Watts told reporters in June. "Without that additional support, we could not have maintained a balanced budget moving forward."
The school said in a release Tuesday that it is working with those donors "to enable the programs' return without impacting the school's budget beyond its current subsidy."
Conference USA commissioner Britton Banowsky said on Tuesday in the school's statement that he's been working with UAB on the reinstatement process.
"We particularly appreciate the role the NCAA has played in helping ensure that UAB will be able to maintain its status as an FBS institution," Banowsky said. "Regarding their timeline, we have said all along we want them to restore football but to do it the right way and be fully committed.
"We truly hope UAB is aspirational and that their plan intends to realize the wonderful opportunity they have going forward," Banowsky added. "If playing a conference schedule in 2017 makes the most sense for the ultimate long term success, then we will continue to work with them toward that goal."