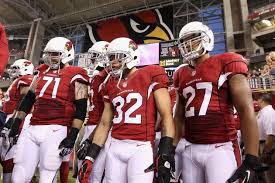 The Arizona Cardinals' Tyrann Mathieu will probably not start on Monday night when his team takes on the San Diego Chargers in their season opener. Now many football fans would like to see how the Cardinals could be affected by the player's absence at the University of Phoenix Stadium when this game gets underway.
Mathieu's season as a rookie ended up being cut short due to torn ligaments in his knee that worried a lot of his fans. However, they were glad to learn that he was finally able to get an opportunity to tackle at the team's practice on Thursday, but they were still concerned when they found out that the results were mixed.
"He missed three and tackled about three or four. It's new to him again," said coach Bruce Arians. "It's good that he got three. I would have been really pissed if he got 0-fer."
The coach decided to not answer the question when he was asked if he already saw enough to know if the player could feature for the Cardinals on Monday.
"We'll just continue where we're at," he said.
When Mathieu was in the locker room after his practice on Thursday, he did not seem to be very cheerful at all, and the player's football betting fans know that this is something that is not very typical of him.
"I missed a few tackles. That kind of sucks, but hey, it happens," the player said. "I just have to rep it more. Hopefully, I'll be able to get more comfortable with it."
The player was then asked if he still targeted returning to action for Monday's game, but he didn't really know what to say.
"I think about two weeks ago I just stopped looking that far. I just kind of want to handle the day; get through the day and then focus on the next day," he said. "I know all my plays. I know where I'm supposed to be. I think it's just a matter of me getting to 100 percent."