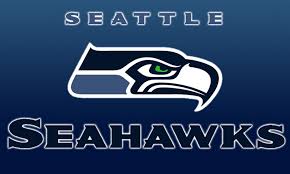 The Seattle Seahawks are the -7.5 favorites for their game on Monday night against the Redskins on Week 5. Most fans and local bookies see the team as the ones to win the contest, and there's a very good reason for this.
The Seahawks' bye week is over, they're a great team, and last Thursday the Redskins were demolished.
Trent Williams, tackle for the Redskins, wants to see the fans cut the hype for the Seahawks, as he believes that his team can take them out, especially because they're "not robots", but human beings.
"Can we beat them? Yeah," said Williams. "At the end of the day, they're not robots. They're human beings and nobody's perfect. Nobody plays perfect every Sunday. They have been beaten before. It's not like they're unstoppable. They're a great team, no doubt about it, but anything is possible in the NFL."
And many fans believe that the player has a point, as in the NFL, things clearly don't always go as planned.
Failure to get rid of recent prejudice while examining what happens in the NFL is not a good idea at all, and a very good example of this would be the Redskins. In Week 3, Kirk Cousins did a great job when the team took on the Eagles, and then in Week 4 his performance against the Giants was not nearly as good. Many fans were wondering about what happened on the field in last week's game.
"I think just coming off of a hard-played game where we went up to Philly, gave it all for 81 snaps and came up three snaps short, to lose a captain of the defense in DeAngelo [Hall] like we did, it's tough, and to have a quick turnaround against a divisional opponent," Williams said. "It was extremely difficult and I think guys kind of took it for granted. I don't think we put forth our best efforts on Thursday. …
"I think they kind of figured that all we had to do was show up and we'd get that same effort."
The tackle also mentioned that the team's anxiety is going up, but "not at an all-time high desperate level," something that surprises many fans, considering the fact that the team is 1-3 (they defeated the Jaguars in one of their games) after a very disappointing defeat (as well as two losses in the division), and on Monday night they're looking forward to taking on Seattle – the defending champions – at home. Now NFL fans will just wait and see what will happen on the field in this upcoming showdown.