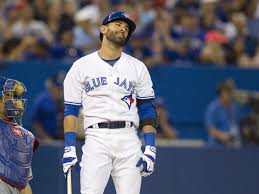 The Toronto Blue Jays are off to an average start to the 2015 MLB regular season with a 5-4 record, but the real news about the Jays is what is happening to their grass at home and how it affects the MLB odds and baseball betting.
"It's simply slow," Dalton Pompey said after his team lost 2-1 to the Tampa Bay Rays in front of 48,414 MLB fans. "The last at-bat I had, I thought I had a hit up the middle. I hit it pretty good and (the turf) just sucked it up."
Toronto is currently losing the series to the Rays 2-3, with a 12-7 win on Wednesday after a 3-2 loss on Tuesday. Thursday night they host them one last time before hosting the Atlanta Braves on Friday.
The new Astroturf has caused a lot of talk amongst players with how abnormally the ball bounces, apparently due to an excess of black rubber pellets.
"There were a couple balls that might've scooted through on the old turf," Jays' starter R.A. Dickey said. "So if anything, I think it's going to allow the infielders to make more plays this year."
According to Astroturf officials, it may be a few months before the situation evens itself out.
AstoTurf vice-president Kenny Gilman "I think both AstroTurf and the Blue Jays feel it's a little slower than we thought it would play, but it's brand new and it will definitely speed up."
MLB will be keeping an eye on the situation, with Jon Morosi of Fox Sports tweeting Wednesday that league is "actively monitoring the turf situation at Rogers Centre due to irregular bounces on the surface."
"It feels like there's no balls that are going to get to the wall," Jose Bautista said. "Maybe on a one-hopper, but nothing that rolls or has more than four or five bounces."
So for any teams playing against the Jays in the Rogers Centre this MLB regular season, you'll just have to adjust to it while the Astroturf settles in. The next game will see more infielders able to grab grounders faster, thus forcing the outfielders to change the way they play and changing the MLB odds.