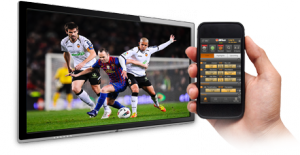 Technology already has brought the price per head bookmaker into the future, and the future of pay per head sportsbooks is now at IDSca.com.
A great tool that is now available to price per head agents and their customers is something that has been around for a decade in European sportsbooks. IDSca.com has invested resources to bring TRUE live betting to their price per head clients, and it is the talk of the town.
True live betting or in-play betting is done by making wagers in real time after the match, race, or tournament has begun. It can be a good way for the bettors to lower their risk levels as the bettors have the ability to use information that has occurred after the game has started such as unpublicized injuries, surprise substitutions, or poor starts off the line.
This new service is very popular with price per head agents, who are discovering that the volume of their accounts has gone up dramatically, and approximately 70% of the player bets are on live betting events.
This is the first time a price per head service has dared to offer TRUE live betting, and IDSca.com is the only pay per head shop that offers in-play betting.
IDSca.com has spent years to create this exciting new service, and our price per head bookmakers and their clients will love how easy it is to use the live betting module.
Your business will increase exponentially as ONLY IDSca bookmakers will be able to offer in-play betting to their customers.
With state of the art software that is specially designed to handle True In-Play gaming, professional In-Play consultants from Europe, and premium providers for odds, stats and live scores, IDSca provides you with the tools to achieve increased profits and the ability to attract more clientele. .
Please follow the link below to obtain more information on our revolutionary Live interface, and feel free to contact our customer service representatives for more information.
By introducing True live betting to the North American market, IDSca has proven once again, we are the first and now we are the ONLY price per head company with in-play betting..