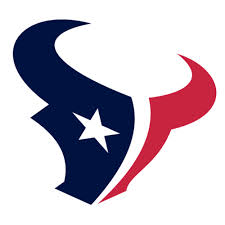 The Texans, since becoming an NFL team in 2002, were able to take out every single team in the league save the Eagles and Vikings. Against Philly, Houston is 1-2 ATS and 0-3 SU. On Sunday, The Texans, who are currently 4-4, will do their best to beat the Eagles (5-2) at home so they can erase one more team from their list of unbeatable foes, something that many football betting fans would really like to see.
The betting line opened up with the Eagles being the favorites by 2.5 points, and 48 was the total.
Philly just won two games in a row, but their winning streak broke when they lost to the Cardinals 24-20 on the road. Philadelphia could outrush Arizona 110-71, outgain them 521-400, and win possession time by a margin of 31-29.
In the NFL, being able to win all of those statistics usually leads to spread covers and wins, but the turnover fight was lost 2-0 by the Eagles, and two lengthy plays for scores were given up by the team. Philadelphia then ended up losing the game after a pass made by Carson to John Brown for 75 yards with 1:30 minutes remaining.
Even so, this season Philadelphia are 4-3 ATS and 5-2 SU, and they only had one game where they did a terrible job, and it happened in their loss to the 49ers.
Houston were just able to break a losing streak of three games when they beat the Titans 30-16 in a divisional game on the road at LP Field. The Texans outrushed Tennessee 212-36, had the ball for more than 35 minutes, and had no turnovers.
Now Houston are outscoring the teams that they play against by 19 points, and are 4-4 SU. The Texans have a fifth placed ranking in the NFL when it comes to rushing, and against the run they are sitting at 12th place, being able to produce a yards-per-game lead of over 31.
Houston must improve their running game when they take on the Eagles' running defense – which is ranked at 21st place. They should also have the turnovers limited. If they can do this, the team should be in very good condition for Sunday's showdown.
Many football betting fans are sure that this game will be all about the running game and being able to keep the ball. Currently, the Texans have an edge over this. QB Ryan Fitzpatrick has to play it smart, and if he does, the Texans should be the ones to clinch a victory.