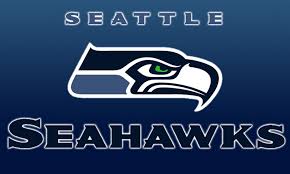 Sources reported that the Seahawks were issued a warning, saying that if an obscene gesture is made by RB Marshawn Lynch after he scores a TD, or at any other moment in the upcoming Super Bowl, the team will be given a 15-yard penalty, something that the team's fans and online bookmakers seriously hope doesn't happen.
In the case that the player makes the gesture after he scores a TD, "That means they will kick off from the 20-yard line," said Dean Blandino, NFL Vice President of Officiating.
The RB was given two fines after he grabbed his private parts after scoring TD's, and the most recent one was a $20,000 fine after he made the gesture after a TD scored in the championship game of the NFC.
Earlier on, Lynch was given a fine of $11,050 after he made the gesture in December when diving backwards towards the end zone in a meeting that his team had with the Cardinals.
Lynch did not get a flag on either occasion, as the field officials didn't see what he did. It is assumed that any NFL player who taunts or makes an obscene gesture will be penalized in a similar manner if officials know of the actions.
According to sources, Seahawks WR Chris Matthews got a fine of $11,050 for doing the same thing after the TD by Lynch.
After hearing about the fine issued by the NFL, Lynch took to Twitter, saying that he felt embarrassment for working in an organization that gave one of his teammates a fine after he shook his hand after a TD was scored.
The RB also was warned about not speaking this week to reporters.
It was also reported that a league official said that the NFL is thinking about giving the player a fine that would be "significantly more" than the fines of $50,000 given to him in each one of the last two seasons after he was unwilling to talk to reporters, and online bookmaker services saw that the player again refused to do this after the NFC title game on Sunday.
An official from the NFL said that the fines rise after each media session missed by the RB, and each one of them would exceed both of the $50,000 fines that were already issued to the player, as well as the one that he's set to receive.
Last January, in the Super Bowl media day that took place at New Jersey, the RB's session was spent talking to his teammates on the other side of a barrier, signing an autograph on a football thrown to him by a young fan, and only speaking to Armed Forces Radio and Deion Sanders of the NFL Network. The player refused to answer several other questions that were asked by the media.