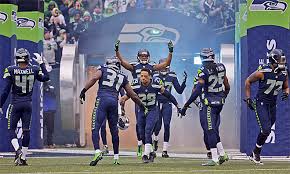 Bookmakers were trying to figure out for a while which would be the team with the better chances of winning the Super Bowl in 2016, and PPH bookie serves saw that there's one sportsbook that set some very interesting odds on each team for this upcoming season, as well as the one to win the Lombardi Trophy – football's ultimate prize.
The long-anticipated 50th Super Bowl will get under way on the 7th of February in Santa Clara, California.The Westgate Las Vegas Superbook already set the odds for each team, and predicted who will win football's most coveted prize. They would be (drumroll) the mighty Seattle Seahawks.
Did this come as a bit of a shock? Well, PPH bookie services and fans alike weren't the least bit surprised when they learned about the prediction made by the world-famous sportsbook.
The usual top teams are the ones leading the list, but we all know that it's way too early to see how things will play out when the new season gets underway. Still, predictions never hurt, and sometimes they're quite accurate.
The Seahawks are the favorites to win the big game at 5-1, and second in line are the Patriots, at 6-1. The Packers are 7-1, and the Broncos 8-1.
For the 49ers, the odds opened up at 25-1, and many fans wonder how San Francisco will do this time around.
The sportbook's odds are here for all to see. Do you agree or disagree with the predictions? Many bookies think that they're just about right:
Seattle Seahawks (5-1)
New England Patriots (6-1)
Green Bay Packers (7-1)
Denver Broncos (8-1)
Dallas Cowboys (12-1)
Philadelphia Eagles (16-1)
Indianapolis Colts (16-1)
Cincinnati Bengals (25-1)
Arizona Cardinals (25-1)
New Orleans Saints (25-1)
Detroit Lions (25-1)
Baltimore Ravens (25-1)
San Francisco 49ers (25-1)
St. Louis Rams (25-1)
Pittsburgh Steelers (25-1)
New York Giants (30-1)
Kansas City Chiefs (30-1)
Atlanta Falcons (30-1)
Miami Dolphins (30-1)
Carolina Panthers (30-1)
San Diego Chargers (30-1)
Houston Texans (30-1)
Buffalo Bills (50-1)
Minnesota Vikings (50-1)
Cleveland Browns (50-1)
Chicago Bears (50-1)
New York Jets (100-1)
Washington Redskins (100-1)
Tampa Bay Buccaneers (200-1)
Tennessee Titans (300-1)
Jacksonville Jaguars (300-1)
Oakland Raiders (300-1)
So, folks, here are the odds for the upcoming 2015 season, and now we all just have to wait to see how each one of these teams will perform. This upcoming season is set to be packed with action and full of surprises, so fasten your seatbelts!