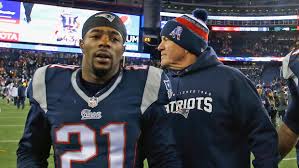 Roger Goodell and many NFL fans don't seem to be the only ones who are having issues with the Patriots. Price per head providers saw that on Thursday, ESPN reported that the NFL Players Association (NFLPA) decided to issue a complaint against the organization after they didn´t let CB Malcolm Butler take part in the team's organized activities, in a move that was nothing short of problematic.
It was reported that the CB didn't make it to a flight prior to the Patriots' first organized team activity, so coach Bill Belichick gave the player a three-week ban from practice, something that did not go down very well with many of the team's fans, and the NFLPA is also not very happy at all about the coach's actions.
A short time before news of the player's ban was released, there were reports saying that the NFLPA was investigating the coach as well as the team for the punishment that they gave Butler. The NFL's collective bargaining agreement says that a player is not required to take part in voluntary organized team activity workouts, so those terms could have been violated by the Patriots with Butler's punishment for not showing up.
Early in June, Butler went back to practice after having served the punishment given, and both the CB and Belichick did not comment on the issue.
It's no secret that New England have quite a few problems away from the field, especially with the case of Tom Brady, as their world-famous QB is currently waiting for Goodell's decision on an appeal made after getting a four-game ban due to the role that he allegedly played in the Deflategate fiasco, in what many fans believe was one of the most controversial incidents in recent NFL history.
In the case of Belichick, he's well known in the NFL world as a coach who doesn't mess around, keeping his players in check, but perhaps this time his strictness crossed the, and the last thing that the Patriots need right now are more problems.
NFL fans know that things are currently very difficult for the Patriots, and they can see that this latest problem with Butler only adds to their troubles. Price per head providers hope to see things with the team work out as best as possible, but know that it won't be easy an easy journey – not for them or for many of their fans.