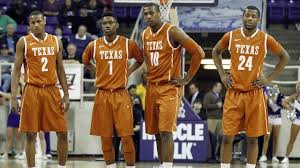 Texas were able to get the better out of Iowa when these two sides squared off last time around, but five years passed since this took place. Iowa will try to perform better in this upcoming showdown after they ended up losing in 2009 by 25 points, and online bookmakers can't wait to see how they'll perform in this meeting in Madison Square Garden.
Iowa are ready to move into the 2K Classic with consecutive wins in the beginning of the season. Their top players scored early in the game as center Gabriel Olaseni – 9 RPG and 13 PPG – as well as forwards Jarrod Uthoff -12. 5 PPG – and Aaron White – 11 assists and 14.5 PPG -are the top scorers in the team's lineup for their first two clashes ATS.
The Hawkeyes were recently able to beat North Dakota State 87-56, only letting one player score over eight points, and Adam Woodbury – 11 rebounds and 10 points – made with Olaseni – 11 rebounds and 14 points – a couple of double-doubles along with three other players being able to score in the double digit zone.
When it comes to Texas, they enter the game as one of the nation's teams who are currently in the top 10. They were also able to take out North Dakota State 85-50, and then they defeated Alcorn State with a final 85-53 score.
In this upcoming game, both of these teams could find that it will be much tougher to beat the spread.
For Iowa State, their biggest threat by the Longhorns could come in the form of guard Isaiah Taylor -15 PPG – as well as forwards Jonathan Holmes – 7.5 RPG and 12 PPG – and Myles Turner – 6.5 RPG and 12.5 PPG. In the meantime, Iowa's team is much stronger than the one that Texas took on in their first two meetings, and shouldn't have any problems facing their offensive lineup.
This clash is just the second one that the Hawkeyes had this year with a published spread in NCAA basketball, but they were victorious in their first one, as they were able to win with a spread of 19.5 points. However, many online bookmakers believe that this meeting could prove to be a lot more difficult and the spread as well. Iowa was struggling last year, as they ended up losing the first five games that they played ATS, and are just 2-4 ATS the last six meetings played on a neutral venue. On the other hand, the Longhorns also ended last season in poor fashion ATS, as they lost 6 of 7, as well as 8 of 10. Nevertheless, many experts give Texas the edge in this upcoming meeting.