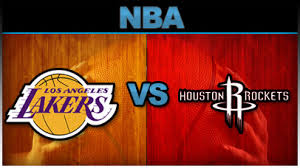 As the 2014-2015 NBA season is about to start, there is plenty of talk about LeBron James going back to the ranks of the Cavaliers, and Rose looks forward to a full season for the first time two years – something that fans everywhere are eagerly anticipating. Many pay per head agents already cancelled half of the NBA teams as contenders for the title.
When it comes to the LA Lakers, many fans don't know what's going happen.
For the Lakers, the season ahead is a big question mark. Steve Nash was lost for the whole season, and there's also the possibility that his career already came to a definite end. Kobe Bryant's career in the league could also be almost over. During the offseason, the Lakers were able to acquire the services of Carlos Boozer – which could be of help – but in the past couple of NBA seasons, the player did not prove to be very dominant, and many fans were expecting to see a much better performance by the player on the court.
The Lakers' season is set to open in a game against the Rockets at home. Now, with Houston, things are completely different. They lost the services of Chandler Parsons and Chris Bosh turned them down, but they still have James Harden and Dwight Howard in their ranks. The players also added Jason Terry and Trevor Ariza. However, it isn't a good idea to get very excited when it comes to the Rockets, as there is plenty of uncertainty with the team's supporting cast, as well as on point guard.
There aren't many pay per head agents expecting to see amazing action on the court in this game, which would be the first one of the regular season. Considering the very bad reviews that the Lakers got in the offseason, many experts believe that they should have no problems taking out the world-famous Lakers.
However, it might not be good to jump to conclusions just yet. Bryant and the Lakers are not at all what they used to be, but the Rockets also didn't make great improvements from their upsetting defeat to the Blazers in the first round of the playoffs. Many fans believe that the Rockets should have no problems clinching a win, but it won't be a massive victory for Houston – or anything close to that.