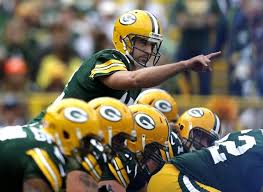 The chips might be falling in the Green Bay Packers favor this season. Not only are they still one of the best (if not the best) teams in the NFL, they have Aaron Rodgers at the top of his game, their opposition is not looking stronger than them and many experts are stating that this could be their season. Some of the best price per head agents are putting them as front runners in the NFC, a hair above the Seattle Seahawks, and you might find a pay per head sportsbook putting them as the team that will stop the Patriots from getting their second Super bowl in a row. Is it all hype, or are the Packers the real deal?
It is a matter of perspective. Yes, Rodgers is at the peak of his career. Yes, Eddie Lacy is a bonafied stud. Yes, this team has all the makings of a contender. Comparing this team to the Seattle Seahawks many would edge the current NFC champs as a better team, but if you take a closer look to both teams roster and depths, the Packers have a slight edge. Their secondary is slightly better than Seattle.
Their first preseason game saw them overpowering the Patriots and beating them convincingly. Granted that the Patriots had to test their backup QB Garoppolo, Green Bay looked strong and their offensive and defensive lines were a cohesive force that didn't seem to be playing their first game of the preseason. Of course, it is still very early to make any sort of judgment, considering how the Packers were playing last season and from what we saw on Thursday, it isn't too farfetched.
One of the points that is worth highlighting and one that will be taken into consideration by price per head agents is that Green Bay doesn't seem to have that many weaknesses or chinks in their armor. Their defense isn't the best; it's pretty darn good though. And their offense has the potential of leading the league in scoring and other fields. Picking the Green Bay Packers to win the NFC tittle is a sure bet.
Besides the Seahawks, the Panthers and the Lions are the other teams that pose as serious threats to the Packers when the post season comes, but during the regular season we see the Vikings putting up a valiant fight but ultimately they don't seem to be a match for Green Bay.