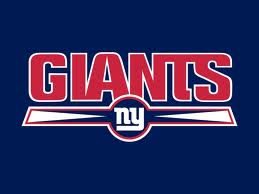 Local bookies were amazed when they saw Victor Cruz and Rashad Jennings do a great job on the field when they faced the Texans while on their way to a 30-17 win on Week 3.
Jennings was truly impressive when he ran for 176 yards and scored once. Still, against the Redskins, it will be very difficult for the player to get anywhere near the total made.
However, the Giants can be encouraged with the playing style of receiver Victor Cruz. The player had big problems when it came to him catching a ball when the team lost in the season's first two games, but in Week 3, things turned around for Cruz as the player caught five balls for 107 yards and was able to score a TD, which proved to be his first one since the 2013 season's Week 4.
His play helped to give a very good boost to Manning, as the player's game made very big changes after a very disappointing outing in the regular season's Week 1. Against the Texans, Manning went 21-for-28, and since November 24, 2013, he had his first game where he didn't throw a ball that ended up being an interception.
As the team's offense seems to be connecting well, their defense also had the chance to cover some receivers this season for the first time, and they picked off Ryan Fitzpatrick on three occasions.
When they take on the Redskins, the Giants will have to use everything that Jason Pierre-Paul is able to give. Throughout three weeks, Washington was able to assemble a great passing offense – the third-best in the league – and get the ball moving 308.7 yards in the air per game, with Kirk Cousins and Robert Griffin III, who is currently injured.
Cousins will be needed by Pierre-Paul to help look after a secondary that is pretty unstable. The team's pass rush specialist recorded 1.5 sacks a season and this year he was a serious force to reckon with he was at his top form.
DeSean Jackson's best efforts didn't amount to much, as Washington lost 37-34 in what proved to be one of Week 3's best games.
If the loss gave the Redskins any benefits, it was Kirk Cousins' excellent play, as he keeps on helping the fans forget about RG3 not being in the team's lineup for what could be the rest of his career in league. Against Philadelphia, the player was able to throw 427 yards, three TD's, and a pick, which include an 81-yard missile thrown straight to Jackson.
If in Week 4 Cousins continues to play like he has, and keeps on getting the great pasing protection that he had against Philadelphia, the player should be able to choose from options against their opponents' passing defense, which is the 1th best in the NFL. Cousins may not be troubled at all if Pierre-Paul can manage to get in.
In the meantime, Washington could give Jennings an answer as last week they were able to shut down LeSean McCoy, who could very well be the NFL's most spirited runner – with 22 yards made on 19 carries – which should put a limit to the Giants' possession time, making sure that their offense stays on the field.
Even though this season the Redskins have a team that could do many things the right way, they were still not able to make very necessary plays, and the team is 1-2 due to this. The Giants are making very good improvements in their game, and local bookies believe that the Redskins must seriously work on theirs.