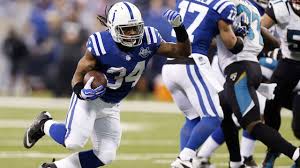 The Eagles took a while to put their game in action when they faced the Jaguars, but sports software services saw that once they did they only moved forward. The team was able to overcome a lead of 17 points at halftime in their efforts to win their season's first game last Sunday 34-17. Now they will be playing away from home, where they are 5-1 since last year in October.
Philadelphia's defense is not exactly one to brag about this year, but their offense is another story. In the first half even that was disappointing, as the Eagles were outdone by the Jaguars, who surprised many NFL fans. While playing Jacksonville, Nick Foles, with two TD's and 322 passing yards, was not at his best at all, as three mistakes were made by the player. Early in the game, the Jaguars turned the two fumbles by the player into TD's.
If Foles was hardly able to outplay a QB like Chad Henne, then he will need not have plenty of luck throughout the game when tries to outdo Andrew Luck. Foles will obviously have no choice but to seriously improve his game.
Against the Jaguars, Darren Sproles was able to rush for 71 yards and score a TD. The player will be vital for Philadelphia as he can take away some attention off LeSean McCoy, who on 21 carries ran for 74 yards when his team took on Jacksonville.
Since 2010, Philadelphia are 3-0 in their last three showdowns against teams from the AFC South.
On Sunday, Reggie Wayne and Andrew Luck were up to the task against Indianapolis. However, they weren't very fortunate at all, as they ended up losing at 31-24 their season opener against the Broncos. However, the Colts were able to cover their 8.5-point spread as the underdogs of the game.
Next up for the Colts is their season's first game at home against the Eagles – another team that is very efficient with their offense. In their last four games at home, Indianapolis have an exact 4-0 record up and ATS, going back to December of 2013.
Andrew Luck did a great job when his team took on Denver, as the player scored two TD's and threw for 370 yards, rushing for another one. Then, on nine catches, Wayne was able to record 98 receiving yards. There was a lot more that both players could have done if Indianapolis' offensive line could have fended off all of the pressure that Luck was getting from Denver, as the QB ended up being sacked on three occasions for a 16-yard loss.
But next week, the Colts' defense will prove to be crucial against the Eagles. They will most likely be focused on their rushing game, and sports software services would really like to see how the team will do when this clash gets underway.