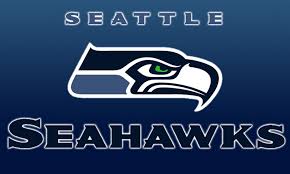 Marshaw Lynch's Live betting fans were awestruck when they saw that last Thursday, the player did not waste any time turning into a football monster when the Seahawks took on Green Bay. On 20 carries, the RB went for 110 yards and scored two TD's. Meanwhile, a very fit Percy Harvin made 100 receiving and rushing yards combined, proving to be a real danger.
After Seattle's win on Thursday, the team is now 25-8 in games started by QB Russell Wilson in a regular season. 19-of-28 passes were completed by the player, along with two TD's. On seven carries, Wilson also had an additional 29 yards.
Seattle's offense was doing very well due to an improved offensive line with right guard J.R. Sweezy and left guard James Carpenter. If the team's offensive line continues to give the QB sufficient time to make his plays, the team can see itself performing a lot like they did in their opening game.
Not much changed for Seattle regarding their defense. Against Green Bay's Aaron Rodgers, they had three sacks for a 14-yards loss. The team should not face many problems with the Chargers' offensive line, who made a couple of big mistakes against the Cardinals. San Diego will most likely not be able to match Seattle's defense in their upcoming clash.
In the meantime, the Seahawks' secondary returned to their usual ways. Not a lot of action was seen at all by Richard Sherman as the Packers avoided sending the ball his way. CB Byron Maxwell was able to properly handle the pressure, as he finished with an interception in the third quarter in which the player returned for 21 yards, two pass deflections, and five tackles. With Maxwell and Sherman standing in the way of the Chargers' receivers, the team's passing game will be very difficult to beat.
Since September 2013, the Seahawks are 6-2 in eight away meetings.
It will not be easy at all for San Diego and Philip Rivers. Returning to Qualcomm Stadium could work against them when they face Seattle, who want to defend their status as the champions of last season's Super Bowl.
Even though the team put up pretty good passing yards, the Cardinals' defense was able to shut down Philip Rivers in most of their meeting in Week 1. The player also ended up throwing a pick which turned into a field goal in the first half's final seconds.
San Diego's QB must seriously improve his game if he wants to impress the team's Live betting fans. But if Seattle has another great performance with their defense, Rivers may not lead his team on something more than a drive for a TD.
On 24 carries, San Diego only had 52 yards for a measly 2.2 yards per attempt made, and many fans were sad to see that their offense did not have a lot of options at all. The Seahawks' Marshawn Lynch by himself was able to double (and a bit more) the amount of rushing yards made by the Chargers' entire offense, leaving many fans feeling hopeless.
However, the Chargers did perform better when it came to their defense. Linebacker Jeremiah Attaochu was able to block a punt and force a fumble, with 10 points set up for San Diego. A fumble was also forced by strong safety Marcus Gilchrist.
All in all, the Chargers' defense will have to get all over Lynch, the Seahawks' beast running back. The team will also have to constantly be on the lookout for openings against Seattle's offensive so they can pressure Wilson and force the player to make bad decisions, but many experts believe that this is a nearly impossible task.