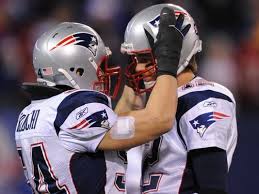 When Tom Brady hoisted the Vince Lombardi trophy on the past Super Bowl, it would have been the defining moment for him, the Patriots and Bill Belichick. It was supposed to cement their legacy once and for all. That important win that would finally have all those pesky critics and haters to shut their trap once and for all. But it wasn't. There is no denying that the Patriots deserved their championship, but in the end the win is tarnished by the unfortunate controversy of Deflategate. For a pay per head sportsbook the reigning World Champs are in the front of the championship race, but with Brady's suspension and the probable-not-yet-proven wear on the QB's relationship with his coach, what can be expected by Football betting fans?
Tom Brady is going to be out for four games, that's a undeniable fact. An obstacle that will put the Patriots in a tough position, because Brady IS the Patriots offense. They need him on the field. That puts the attention of the entire league on back up QB Jimmy Garoppolo, and a huge amount of pressure on him. The Patriots are counting on him to be able to lead the offense and hopefully get at the very least a win or two. Unquestionably, the Patriot are very likely not be coming into those games as the definitive favorites by pay per head agents. It all comes down to the Patriots running game and defense having to step up to the challenge.
Garoppolo had some positives and some negatives on the first game of the preseason. He was able to recognize the correct receiver quickly, but he was struggling getting the ball down the field. Also, Belichick himself stated that he was not getting enough help from the WRs by not running the routes. It is extremely early to make a judgement on how Garoppolo is going to handle the pressure and if it will get to him. Just like he said: "There's room for improvement."
For football betting fans, this preseason the Patriots probably will not put on a dazzling performance. Expect the Patriots to appear on your pay per head sportsbook as the favorites on these games… but conservatively. They are trying to get ready and build a team to face the first four games and come out of them with a positive record. If they manage to do so, they will be coasting to another fantastic season, and maybe then those annoying haters will finally be shutting their traps.