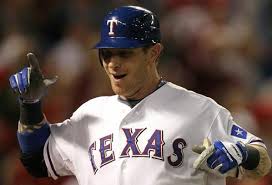 The Texas Ranger have activated 34 year old slugger Josh Hamilton per pay per head sportsbook sources. He was in the stating lineup Tuesday, and came away with two singles and a run scored. Hamilton was sidelined since May 31st with a strained left hamstring. Hamilton batted 5th in hi return.
"I feel good," Hamilton said. "I'm excited about playing today. I took early BP to knock some of the dust off. It felt good. I'm just trying to get back into a routine."
He still has to work out some bugs but is feeling better. "I just want to be myself," Hamilton said. "I want to have fun and be myself. I'll have some good days and be able to contribute to help my team win. I'm not going to play good all the time … but I can still be a presence and encourage my teammates and have fun and play."
The Texas Rangers made room for Hamilton on the roster by optioning rookie Joey Gallo to Triple-A Round Rock per price per head provider. Gallo, 21 had a short stint in big leagues and hit .218 with 5 homeruns and 13 RBI over 25 games. Gallo, the third baseman/outfielder ended his stint with a 7-for-47 skid that included 27 strikeouts which could've spelled trouble.
"It was a tremendously good experience just to be up here and kind of just see what the big league life is and face the pitchers that we faced," Gallo said. "I had some success and I had some failures. I kind of experienced both things."
Gallo became the first Ranger to Homer in his first two games. Needless to say the kids got power. "Now, I know what I need to work on and what I need to get better at," he said, "so I can come up here and stay next time."
Manager Jeff Banister said: "We are going to need Joey Gallo at some point. I challenge him to go back, take his leadership skills and go to work."
Hamilton could ultimately return to his accustomed spot in center field after he fully recovers from the hamstring.
"It is a hamstring and Josh is a big man," Banister said. "I want to be able to make sure to manage this for the long-term with Josh as opposed to pushing him and taking the risk of losing him."