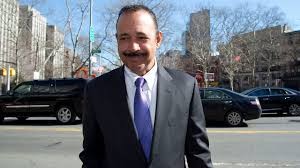 Ted Wells, attorney, defended his investigation with the New England Patriots and Tom Brady under inflated footballs. Pay Per Head Solutions and Live Betting Services have the Patriots at 10/1 even though the suspension has already been given to Quarterback Tom Brady. Attorney, Ted Wells says he's taken an uncharacteristic step of speaking out publically because his independence was questioned.
"All of this discussion that people at the league office wanted to put some type of hit on the most popular, iconic player in the league, the real face of the league, it just doesn't make any sense," Wells said at the end of a 30-minute call. "It's really a ridiculous allegation. What drove the decision in this report was one thing — it was the evidence. I could not ethically ignore the import and relevancy of those text messages and the other evidence."
Wells mentioned text messages in which official's locker room attendant Jim McNally referred to himself as the "deflator," and another message in which McNally wrote "im not going to espn……..yet."
"No one can ignore the implications of that text message, and no one can see it as a joke," Wells said. "And nor is it circumstantial evidence. It is direct evidence and it is inculpatory."
Wells voice rose at times when he spoke to Brady's agent Don Yee. "It is wrong to criticize my independence just because you disagree with my findings," Wells said. "In my mind, the NFL certainly wasn't hoping that I would come back with a report that would find that something happened wrong with the Patriots or Tom Brady. They wanted me to get to the bottom of the facts."
Wells dismissed that the NFL had a sting operation against the Patriots, "nobody paid that much attention" to the initial e-mail from the Indianapolis Colts expressing concern about the team using underinflated balls.
"The Patriots were all over me from day one about why the NFL did not warn them of the complaint and alleging that it was a sting operation," Wells said.
Wells also said Brady was cooperative during the process. "At the same time, he refused to permit us to review electronic data from his telephone or other instruments. Most of the key evidence in this case, as in most cases, comes from people's cell phones. I want to be crystal clear — I told Mr. Brady and his agents I was willing to not take possession of the phone. I said 'I don't want to see any private information. You keep the phone. You the agent, Mr. Yee, you can look at the phone. You give me documents that are responsive to this investigation and I will take your word that you have given me what's responsive.' And they still refused."
In assessing his personal opinion, Wells said he thinks Brady is guilty.