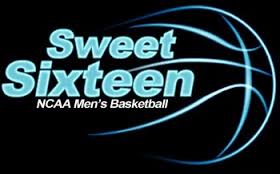 In the East region, we have 4 evenly matched teams all vying for a right to move on to the Elite Eight. First we have the NC State Wolfpack a number 8 seed squaring off against the number 4 seeded Louisville Cardinals. The Wolfpack are coming off a win against the number one seeded Villanova Wildcats. Darrun Hilliard II had a breakout performance notching 26 points with 6 three's in his 33 minutes of action, but that wasn't enough against the ready for primetime Wolfpack.
The Wolfpack's entire starting 5 came to play. Each player, against a formidable opponent did their job and contained the Wildcats to an unbalanced performance. They were a plus 7 on the boards which was led by the frontcourt tandem of Lennard Freeman and Abdul-Malik Abu. They both grabbed a dozen boards each and controlled the glass throughout the game.
Louisville a number 4 seed didn't quite as impressive a against a UC Irvine team wishing for the stars. Montrezel Harrell they're best player had a subpar game scoring 8 points on 3-8 shooting and just 4 boards to go with 1 assists. Not the game you we're looking for from your prized forward. Even though they held on and prevailed. Hopefully Harrell has learned from his previous blunder and come out strong next game because the Cardinals will need them against a Wolfpack team that is playing together and with confidence at the most dangerous time of the year.
The other matchup will consist of the Oklahoma Sooners and the Michigan State Spartans. Led by junior guard Buddy Hield the Sooners dealt the Flyers a 72-66 loss. The Flyers did keep it close throughout the game, but that wasn't enough against the Sooners.
Michigan State looks primed for a strong showing. The junior guard, Travis Trice came out the gates on fire shooting of balanced threes and getting layups in transition after great defensive plays by the Michigan State big men. It also doesn't hurt to have one of the most respected and heralded alumni's, giving you pointers and looking at the games with an analytical eye like the great Earvin Magic Johnson in your corner.
Pay per head agents analysis has set the lines at Louisville -2 vs. the Wolfpack and that game will begin approximately at 7:35 pm on Friday the 27th. The other match will have the Spartans at -2 against the Sooners and that game will begin at approximately 10:05 pm on the 27th as well. Live Betting service will most likely be available for both of these evenly matched games. Game on!
Eddie C.