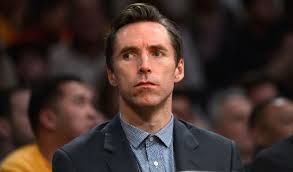 The NBA Betting fans are going to be another superstar down next season as Steven Nash announced his retirement Saturday on the sports celebrities' blog site, The Players' Tribune.
After a back injury in October that kept him out for the season, it was thought that the 41 year old may retire, after an amazing 19 years in the NBA.
"I heard someone once say there comes a day when they tell us all that we can't play anymore," Nash wrote. "We're not good enough. Surplus to requirements. Too slow, maybe. When you're a teenager with outsized dreams and a growing obsession, and someone tells you this ain't gonna last forever, it's scary. I never forgot it."
The two time MVP, born in British Columbia, Canada, Nash received a scholarship to Santa Clara University and in the 4 years he attended the school made it to the NCAA Men's basketball tournament 3 times.
He was signed by the Phoenix Suns in 1996 and played there until he was traded in 1998 to the Dallas Mavericks. In Dallas he was able to shine and helped the team to get to playoffs many times along with teammates Dirk Nowitzki and Michael Finley.
Nash left the Mavs for the Suns again in 2004, and it was here he excelled with coach Mike D'Antoni, helping to lead the team to a game record 62-20 and 110.4 points per game.
"The greatest gift has been to be completely immersed in my passion and striving for something I loved so much — visualizing a ladder, climbing up to my heroes. The obsession became my best friend. I talked to her, cherished her, fought with her and got knocked on my (expletive) by her."
His move to the Los Angeles Lakers occurred in 2012 when Nash decided it would be a good fit. Unfortunately the Lakers were on a steady decline, especially in injuries, and the addition of Nash couldn't help the team climb back to the glory they had once had.
In only his second game he had a collision with another player and a non-displaced fracture had him on the injury list for 7 weeks. He came back, but the health of his back was still a concern.
NBA Betting sites have loved watching Nash over the years, and only hope that he has a great retirement from this fine game.