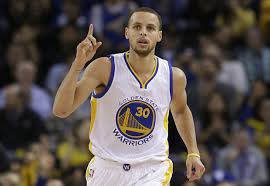 Stephen Curry, Golden State Warriors' point guard wins the NBA 2014-2015 Most Valuable Player Award. Stephen Curry beat out Houston Rockets' James Harden for the award, in a race that was as close as people anticipated it to be.
Both teams are starting off the series with their next opponent with the anticipation of meeting each others in the Western Conference Finals. Online bookmaking solutions and Sportsbook software have placed the odds to win on the Golden State Warriors at 2/3 and the Houston Rockets at 12/1.
Curry had 100 of 130 first place votes for a total of 1,198 points from a panel of 129 writers and broadcasters and writers. Harden came in second with game averages of 27.4 points, came in second, earning 25 first place votes and a total of 936 points. Harden in early April stated that he had "done enough" to win the award.
"That's tough, but we're in the second round of the playoffs, and I got better things to worry about — and that's the Clippers," Harden stated after Monday's shoot around "[The Warriors are] a very good team that's rolling right now and it didn't work out, but there's more of the season to continue to play."
Dwight Howard had this to say about their next playoff matchup "All of us are pretty upset he didn't win, but our goal is to win the championship."
Cleveland's LeBron James finished third with 5 first place votes and 552 points. Oklahoma City's Russell Westbrook finished with 352 and New Orleans' Anthony Davis came in fifth with 203.
"Disappointed? No, I'm not disappointed," said LeBron James, a four-time MVP. "I think it's well deserved [for Curry]. I mean, you see, first of all, the team success, that's the first thing that pops out."
Curry has been the best player on a top seeded Warriors team, which recorded a club record 67 wins, surpassing his own record for three pointers with 286. "He's the catalyst of that whole ship, and I think he's had an unbelievable season," James said. "I think it's very well deserved. And it's always great that another kid born in Akron, Ohio, can win an MVP too, so, I like that."
Curry received the award on Monday in Oakland, and will be presented with the award again during on court ceremony when the Golden State Warriors host the Memphis Grizzlies on Tuesday night.