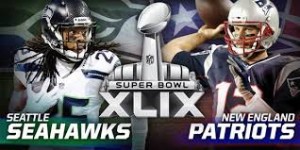 The Super Bowl is almost here, and pay per head services can see that the betting line for the game is getting set. Two weeks ago, once the championship games of the teams' respective conferences finished, the Seahawks became the favorites by two points. But there was more being wagered on the Patriots, and they're the favorites to win the game. Since then, many sportsbooks have moved the line a couple of points.
The change of line took place because of big money wagers on the Patriots, something that many experts in the industry don't find very surprising, considering the fact that they gave the Colts a very big beating, and the Seahawks were seriously struggling against the Packers. Throughout the bye week, up to 70% of the money wagered went to New England.
Sportsbooks have their line set up according to how they believe that the cash will come in from those wagering on the game. The line number is determined according to how both "sharp" and public money enters. A pro gambler is a sharp. These people have a very deep insight into the gambling world, and know the tricks of the gambling trade, so they can have an influence on what the betting line will look like. A sportsbook wants the amount of money entering from both sides of the betting line to be even. For this upcoming Super Bowl, many experts can see that sportsbooks are backing Seattle.
Considering that many of them are +2 on the Seahawks, sportsbooks see sharp gamblers betting on the team. The Patriots are still getting most of the money, so they currently feel alright with that line.
The big amount of money wagered on the Patriots means that sportsbooks will have to get the Seahawks to win so they can get their funds back. Also, a win by Seattle would be good for paying off wagers in the future. After they beat the Broncos, the Seahawks saw themselves as the favorites earlier on to win the big game. That pretty much meant that many futures bets on Seattle would not have wild odds that would end up costing a sportsbook money. Pay per head services saw that Seattle's odds worsened when they were struggling earlier on, but plenty of money was bet on the Seahawks when they were one of the big favorites.