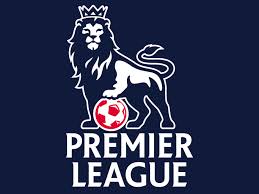 Continuing on with Saturday's previews in the English Premier League, next sportsbook software services have the remainder of the games, along with Sunday's matches in the Sportsbook Solutions odds.
It's nearing the end of the season, and some teams need only to save themselves from the chopping block, whilst a select few have grandness in their sights.
Everton visits Aston Villa and this is another story of clawing to stay in the league. Aston Villa after the past week has given them a loss and an incorrect flag. Unfortunately, those calls can't be remade, so Villa will just have to hustle this game.
66 Everton pk -107 +177 o 2½ +107
67 Aston Villa pk -108 +177 u 2½ -122
68 Draw +236
West Bromwich is at Manchester United at 12:30 PM ET Saturday and even though Wayne Rooney is out for this game, Man U still looks good to take West Brom by storm according to sportsbook software services previews.
69 West Bromwich + 1½ – 126 +895 o 2½ -127
70 Manchester Utd + 1½ -111 -263 u 2½ +112
71 Draw +416
On Sunday at 8:30 AM ET English Premier League favorite Chelsea hosts Crystal Palace. Chelsea has basically cemented their win in the League, and thankfully Crystal Palace is far enough ahead of being ousted in 12th place. This game may just be for fun watching.
101 Crystal Palace + 1½ -123 +980 o 2½ -124
102 Chelsea – 1½ +108 -278 u 2½ +109
103 Draw +424
In 2nd place, Manchester City really can't catch 1st, but there are only 9 points between them and the Spurs. Yes, ok that does seem like a bit of a reach, but that doesn't mean that it won't be attempted. The game tips off at 11 AM ET
104 Manchester City -½ +101 +106 o 3 -104
105 Tottenham +½ -116 +276 u 3 -111
106 Draw +274
So there you have it. Week 35 and sportsbook software services have had a great year with the odds, previews and predictions for these great teams. One more week to go!