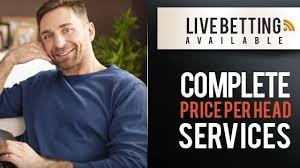 Sportsbook software has grown exponentially since it was first developed in the late 1990's and now online sportsbook services have expanded to include more and more sports and the more sought after; live betting.
In 1999, when most of the original sportsbooks opened in Costa Rica, software options were limited to a few developers and owners had to take what they could get or write bets by hand. (at the time online wagering was almost non-existent with the majority of wagers placed over the phone)
To be fair, most sportsbook software has remained relatively similar to the firsts, but one of the most important advancements was the algorithm used to put up the lines in live betting. There is a lot that happens throughout a game, and asking a person to create the lines constantly would be an impossibility.
The live betting algorithm took years to develop and test, and because of this few sportsbooks were offering this product, until now.
The live betting software is simply another add-on which can be integrated with any existing sports wagering software through an API, and will seamlessly blend into any brand. Your customers will think it just part of your offering, and only you will know that is an outside company through a virtual wallet.
This sportsbook software addition works like a casino or racebook add on, only at a lower price per head, available for any online sportsbook services.
Learn how you can offer your customers in-play wagering on all the NCAA Men's basketball tournament games, English Premier Soccer, Champions league, NBA, NHL, European basketball, tennis, and NFL with game cast.
Game Cast is our latest addition to the interface, and it gives more than just an updated score. It shows real-time game positions, yardage, fouls, field goal attempts, touchdowns, time outs, and so much more, making it feel like the game is unfolding before your eyes.
In time more sports will be updated with their own version of game cast, a truly revolutionary feature and addition to your sportsbook.
Want to learn more? Go to www.in-play.info today to see how in-play works and set up a demonstration at your convenience.