It's time for the CS:GO esports, we're talking about DreamHack Masters Spring 2020 EU betting opportunities. The event started May 19, 2020 until June 14, 2020. IDSca Betting Company will be covering this Esport event and will accommodate bets from esports enthusiasts throughout the world.
DreamHack Masters Spring EU Betting Guide | Interesting Facts:
There's a prize pool of $160,000 on the line.
The event started Tuesday May 19th . The final day of the event will be on June 14th. The group stage is set to last until May 30th. The playoffs are scheduled between June 8th and 14th.
Astralis is coming into this event as the crowd favorite. They defeated G2 3-0 in the grand finals.
The is a two-phase competition. It consists of the usual systems, group stage and playoffs. The group stage has sixteen teams, four teams in four groups. The group winners advance to the upper bracket while second and third-place teams battle it out from the lower bracket.
If you'd prefer to watch it live, you could go to the official DreamHack CS:GO Twitch channel.At the moment, the only official broadcast language is English. There are 16 teams participating during this Esports competition.
Here is a list of some participants in the tournament.
For a brief period, the Swedes were the ones dominating the sport. That was shortly after Fnatic conquered ESL pro League S11 Europe a month ago.
Flusha and Brollanare are the key figures in Fnatic's roster and came into the event as the favorites to take the crown, only to be eliminated in the group stage. Worst of all, they lost the 11th place match against Movistar Rider.
Although they didn't have the proper group stage score, they finished the event with style, by defeating G2 in what was a routine matchup. The Great Danes seem to be back in form, which implies the Europeans are going to be more hectic this time.
Fnatic and Mousesports are likely to contest Astralis' supremacy, but I doubt they'll be ready to take down Astralis.
Faze Clan had a wonderful run on ESL One: RTR, but were struck down by Astralis. Broky, the latest member of Faze's CS:GO roster has finally adapted to the Faze ways. Most significantly, he is more confident in his gameplay.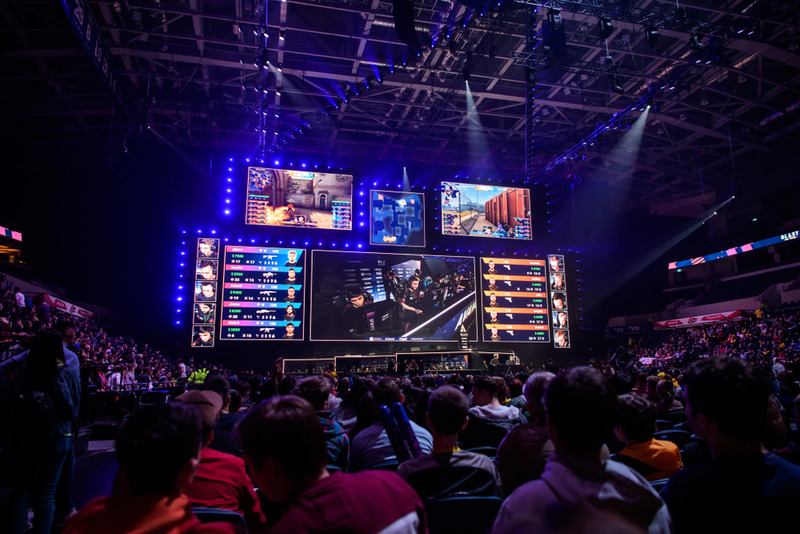 G2 had a wonderful run on ESL One: Road to Rio. KennyS and the team almost went all the way alongside the French CS:GO legend KennyS. G2 squeezed through the group stage but stumbled against Astralis which led them into the lower bracket. Heretics was a fairly tough team to beat, which is why we all thought G2 was going to lose against their French brothers from Vitality.
Nexa showed up for the occasion with a formidable 72 kills and 86.6 average damage per round.
G2 ended up losing the grand finals. Astralis were the ones who killed them for the second time in the event, winning two rounds consecutively which, together with their +1 map upper bracket advantage, saw the Great Danes as the winners.
Prior to ESL One: Road to Rio, G2 had a horrible ESL Pro League campaign. From the looks of things, the main problem of the current G2 roster is their consistency.
It's safe to mention all eyes are going to be pointed towards Natus Vincere. Natus Vincere was eliminated within the group stage of the CIS ESL One: Road to Rio. S1mple and the team did not deliver a fine performance at an event on which they were the favorites.
Even though everyone thought 2020 is going to be the time of NaVi after Perfecto came in and showcased a superb performance at the IEM XIV World Championship, he did not impress on ESL One Road to Rio. The remainder of the team was pretty bleak too – not even S1mple's brilliance was enough to push them through to the playoffs.
As far DreamHack Masters Spring EU betting goes, you might want to bet on NaVi. They should dominate this event with guns blazing on all fronts, which will make them insanely dangerous, especially within the group stage. Despite the fact group D is in the group of death, I'm confident NaVi will break through as long as they will beat ENCE in the first match.
ZywOo and his team are in group D with NaVi, ENCE, and NiP.
Vitality still relies on ZywOo way too much most of the time, ZywOo is over capable of fulfilling that role (hard carry), but when he doesn't have a decent match, and those matches come naturally every once and awhile, Vitality doesn't seem to have a backup plan. That's been the burning issue of this roster ever since ZywOo started showcasing his talent, and Vitality definitely has to put their best foot forward if they are planning to win this one.
As expected, Astralis is the prime candidate for taking another trophy. The Great Danes seem to be back in business and everybody expects them to top group A and make havoc within the upper bracket. Fnatic, despite a surprising elimination on ESL One: Road to Rio, are ranked as the second favorites, right behind Device and the Danes. +650 should not be too high of number for a team that had quite the sad run last time out.
I honestly can't say +175 is bad. However, if you're trying to find the best value, +1600 on Mousesports looks like a good deal. With a lower stake, this bet may be a winning one. Assuming woxic and his team finally have a decent online campaign.

Betting on Esports
After all that stuff, I'm sure that you know what to expect if you are involved in the DreamHack Masters Spring 2020 EU betting activities. With most of the major sports still on hold, betting on Esports is certainly the best thing you'll be able to do. So, if you're following the CS:GO esports scene and you're not afraid to take some risk,go for it!
IDSca will keep bettors updated of the DreamHack Masters Spring 2020 EU Tournament. Visit us at www.idsca.com and learn more about esports betting. You may call us at (866) 255-5437.