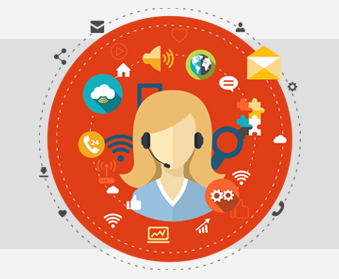 Customer Service
We have implemented a recovery plan that includes redundancy with full data replication capability in two external locations, besides our high-speed fiber optic internet connection, satellite back up and generators.
Technology
Moreover, we at IDSca.com are the ONLY pioneer service to offer a complete backup office with REAL-TIME DATA REPLICATION, which guarantees the client's business to be up and running within 30 minutes.
Security
In addition, as another feature, we have a combination of triple-redundant telephone and internet connections for better service, while Mitigation Solution is used to avoid online denial of service (DOS) attacks.
Sports
Your clients will enjoy unlimited game options, while taking advantage of the best lines available. Allow your clients to play on all major sporting events Worldwide, which include a vast number of lines, props and live action. We provide up to 1800 games on a daily basis for the clients to play on. As well, our new Premium Service offers a variety of languages such as English, Spanish, Hebrew, French, Chinese and Vietnamese.
We also provide a shopping cart feature that allows clients to constantly be reviewing their selections. In addition, one of the innovative features is the Live Premium Service, which lets clients make selections during the game on all major sports. This feature displays a screen with all of the game information such as stats, time, score and injury reports all in real-time!
Race Tracks
IDS offers a wide variety of tracks and races to your clients to entertain themselves at no additional cost such as the Triple Crown (Kentucky Derby, Preakness and Belmont), Breeders' Cup, Dubai World Cup and much more.
Virtual Games
We offer full-service virtual games for your clients to enjoy 24/7/365. We provide interactive casino games with realistic illustrations for maximum entertainment for fun or real play. IDSca.com virtual games guarantee an enjoyable time filled with excitement and a variety of games to choose from which will keep your customers coming back for more.
Sports Advisor Software
IDSca.com will be launching its new software in which sport advisors will have a wide range of features and reports readily available. IDSca.com is always looking for the sports advisors' best interest across the board, therefore we have introduced new and enhanced tools in order for sports advisors to optimize and grow their business.
This IDSca.com Premium Service web-based application provides the sports advisor the ability to customize the look and feel of their clients' customer experience such as graphics and text information. Moreover, the sport advisors will have the ability to manage subs (if applicable), client account information, limits, make-ups, commissions and percentages to name a few features.
 Software
International Data Solutions relies on the finest state-of-the-art software in the industry. This software has a user-friendly navigation with up to 1,800 games available on a daily basis covering a variety of sports from the U.S., Europe and other parts of the globe. This web-based software offers an assortment of languages for your players' needs.
Regardless of what the client chooses, whether sports, race tracks, virtual games, or all of the above, the agent will have real-time tracking and reporting readily available. Likewise, the local bookies will have the option to use the shopping cart feature, which alerts when there is a steam play in real-time (watchdogs or IP monitor, and flags are also available).
With this software, IDSca.com offers the bookmaker agent the complete turnkey solution for all the pay per head client needs. All of this is available in just a phone call away (1-866-CALL-IDS).