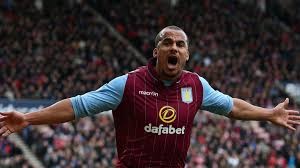 A wretched 4-0 loss in the Premier League to Aston Villa Saturday had Sunderland fans frothing at the mouth and wanting blood. v
In fact, game stewards had to stop the Sunderland fans from going into the dugout to force Gus Poyet, the Head coach of Sunderland, to leave.
Some fans were so disgusted with the state of affairs at half time that they didn't return for the second half
"A day like today you need to analyse very carefully as it's not acceptable. We had a good week training and we started the game very well," Poyet told the BBC.
But is the 47 year old coach to blame for all of Sunderland's embarrassment? He might take part of the blame, but not all of it.
"A few weeks ago was we didn't start very well. But it's not just about starting, it's about plenty of things we are not getting right. There is nobody to blame but ourselves."
"I was very positive, the players were fresh and looking forward to play game. I have to be careful what I say and analyse this situation very carefully. We had the chance to do things better and we didn't do it."
"When you are a fan and you see your team performing like we did in the first-half I would do the same. What we did last year wasn't expected. This year we haven't been in bottom three the whole year, but we cannot win enough and we have put ourselves in a difficult situation."
For Aston Villa, this game was a blessing as they had previously only scored 15 Premier League goals in the past 7 months. Soccer betting fans did well on today's game as Villa went off at +255.
17th place Sunderland haven't seen a win in the last six games leaving us to wonder how much time they have left in the Premier League the Mirror actually has put up a poll for Sunderland's soccer betting fans.