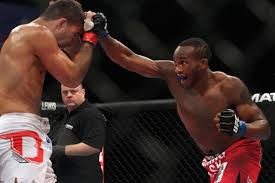 This weekend, a battle between two Irishmen will get underway in Boston, and fans all over the world know that they'll see plenty of action in the Octagon in a fight that sports bookmaker services believe will prove to be very intense.
In what would be the main event of the "Prelims", Cathal "Punisher" Pendred (15-2-1), who's a good friend of Conor McGregor, as well as an SBG Ireland teammate, will face Sean "Black Magic" Spencer (12-3), and try to clinch his third win in his career in the UFC.
Pendred, the former champion of the Cage Warriors welterweights, was not doing a very good job so far in the Octagon, but wins over Mike King as well as Gasan Umalatov proved that the Irishman had a well-deserved spot in the roster.
Regarding Spencer, the fighter from Virginia had a run in the UFC that was not very inspiring at all, even though he did have wins by 3 decisions in the middle of two defeats. In the career that he had in the UFC, which consists of five meetings, striking was the best quality in Spencer, with grappling defense being his weakest one, and one that can see him get in serious trouble when this fight gets underway. Those who have followed the boxer's career know that even though he does not have a lot of technique, he knows how to take out an opponent using different methods, and many his fans can't wait to see what "Black Magic" has in mind when he faces Pendred.
This weekend, Spencer will have to do everything he can if he wants to have a chance to see off Pendred, as in his career, the "Punisher" proved to be a big threat in the Octagon, even if he finds himself in a bad position. It's well known that in almost every fight, Pendred suffered an injury at some moment before clinching a win.
Taking into account what seems to be a liking for getting hit before finishing off his opponents, many experts believe that Spencer will be the own to send most of the hits in the beginning before he's taken down by the Irishman, and beaten for the win.
All in all, many experts and sports bookmaker services believe that Pendred will be the one to clinch a victory by means of a technical KO, but Spencer could also surprise him.