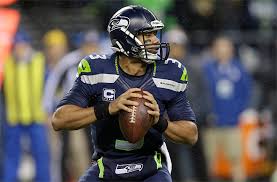 Seahawks GM John Schneider said that talks started with QB Russell Wilson regarding his contact with the team, and live betting services would really like to see what will come out of these discussions.
The GM said that the player "gets it and wants to win". He also mentioned the Seahawks wanting to get the services of RB Marshawn Lynch back, but Schneider doesn't know if the player is willing to continue playing in the NFL.
"Obviously we think he's a helluva player," said the GM about Lynch. "We want to have him back. He knows that, and his representatives know that. He knows if he comes back he's not going to be playing at the same number he's scheduled to make.
"Now, whether or not he wants to play next year, I can't answer that. I don't know if he knows at this juncture. He needs to find out where he's at. Especially with the way this guy runs the ball, it's taxing on his body. So he has to reset himself and get in that mind frame and get prepared for another season of this."
The RB had a four-year deal, and he's currently in last year. In 2015, the contract will see the player get paid $7 million. If he goes back to action, he would like his deal to be extended. Seattle would be ready to talk about it, but they must know what he's planning.
"We would like to work this out as quickly as we can so we can move forward," said Schneider. "It may not happen overnight. He is extremely important to what we have here and the decisions we make moving forward in the offseason."
Seattle are holding talks with Wilson about a the QB getting a new contract that will probably turn him into one of the NFL players who gets paid the most. However, on Monday, Schneider suggested that Wilson might want to get less money so the team can keep together their most important elements.
"We are going to do what's best for the organization," said Schneider. "That's the No. 1 thing. I think Russell Wilson wants to win championships. Russell knows there are certain dominoes that have to fall in place. He knows it. He gets it. He wants to win for a long time."
The QB is currently in the last year of the deal that he got with the team as a rookie, and in 2015 he's set to get $837,000. Live betting services learned that the player's new contract could exceed $20 million for each year played, and overall he could get $100 million, with a guaranteed amount of over $50 million.
"I've talked to his agent [Mark Rodgers]," said the GM. "I'm not going to get into specifics of contract negotiations other than to say that we're going to do what's best for this organization, and that doesn't mean you do exactly what everybody else has done around the league. I think we've proven we do things in the manner we want to attack it."