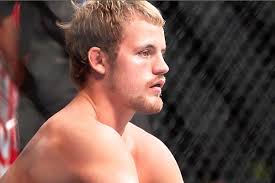 This Saturday, Rick Story will face Gunnar Nelson in Stockholm, and this is the fight that will headline UFC Fight Night 53. There's not a lot of talk when it comes to the card, but IDSca.com can see that the night's main event is something that the fans are really looking forward to.
Nelson did a great job in his career in the pro ranks, with a very impressive record of 13-0-1 (4-0 UFC), and the fighter has some very good skills – in fact some of the best that many experts have ever seen in the sport.
"The Horror" Story, who currently has a record of 4-5, was not very consistent at all in his last nine clashes. He's able to properly defend himself, but the fighter has the ability to knock out his opponents with a single punch, something that can be a real threat for those who take on him.
Nelson really knows his way around the ground work, and he tends to leave his fans amazed with his displays. Many fans know that the Icelandic fighter's home is right inside the octagon, and there are no doubts whatsoever that the fighter will try to overwhelm Story from the fight's first seconds.
There was a lot going for Nelson, and the odds were with him as Story was submitted before. Nelson should have no problems on the ground in setting the pace of the fight, and he could earn a win by decision if he wants to be on the safe side when this clash gets underway.
For Story, taking out Nelson could prove to be a very difficult job. Even though he has a very solid base when it comes to wrestling, many experts believe that the fighter simply doesn't have Nelson's skills. Maybe the best thing that Story can do in this showdown is to catch his opponent with an uppercut or a knee on an attempt for a takedown, then beat him to try to clinch a victory.
Story could have another chance if he makes an attempt to smother his opponent while the fight lasts – something that could earn a crucial win, but it wouldn't be very exciting.
Many price per head experts believe that a win for Story would be wishful thinking, as these scenarios don't seem to be very probable at all. However, the fight isn't here just yet, and nobody knows what will happen, although it is agreed that Nelson has a much better chance of winning.