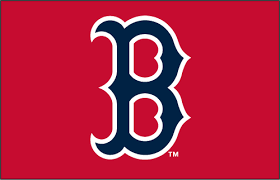 Right now the Red Sox seem to be inclined to keep what they got when it comes to their outfield. Many people around the league maybe waiting for the perfect time to pluck an outfielder or two from the Red Sox due to there so called depth. The Boston Red Sox though, don't see it that way. They are more than happy to keep their outfielders and deal with mixing and matching themselves then see one of their outfielders go to another team and tear it up.
First let's start by talking about Mookie Betts converted 2nd basemen that has a lighting quick bat and is tearing up the Grapefruit League. Hanley Ramirez has guaranteed that Mookie will be an All-Star this year. Betts who admitted that he is still adjusting to playing the outfield will be in for a major breakout season. Hanley Ramirez also said that Betts reminds him of an Andrew McCutchen, while Dustin Pedroia marvels at his bat speed. Mookie will play centerfield and is pegged as the Red sox leadoff hitter. Not too shabby for a second year player.
A Cuban defector Rusney Castillo and my personal favorite I another stud in the outfield for the Red Sox, but unlike Mookie Betts he might start the year off in the minors. The most expensive player not only in Pawtucket but also anywhere around the minors. He's a player with power, speed and an arm, but will be benched in favor of veterans like Shane Victorino and Allen Craig, at least at the very beginning.
Hanley Ramirez is also pegged to be an outfielder converting from 3rd base and shortstop. Hanley is thrilled to be sharing a clubhouse with Pablo Sandoval and long time mentor Big papi David Ortiz. This can be a prolific year for Hanley playing in Boston. He's surrounded by people he loves, and that can be a recipe for success in Hanley's case.
Price per head agents has set the World Series odds at 12/1 for the Red Sox. With the added depth in the outfield and the loaded lineup which will includes, Mike Napoli who had a procedure done to help with his sleeping. He had a broken bat homer the other day and might be primed for a bounce back season. Xander Bogaerts who is another young gem in the Red Sox organization but is outshined by Betts and Castillo will also be a major cog in the lineup. Do they have the depth to win the World Series, we shall see.