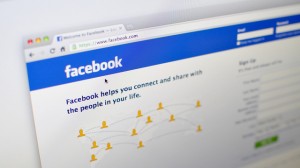 Facebook happens to be quite the thing nowadays, with.. well anyone with computer access as a member. Now though, they will be offering real money games to their UK members with a nominal per head fee per game.
We knew it was coming. If you could buy credits in Farmville, gambling wasn't far behind. Britain is the first logical choice due to its established gambling structure.
London-based online gambling operator Gamesys developed the Bingo Friendzy app which will allow members aged 18 and over to play games for real money prizes.
A Facebook spokeswoman said that Bingo Friendzy was not a joint venture, as the game was developed solely by Gamesys. It is unknown how much of a cut Facebook will take for allowing the app on its site, but normally charges 30% of transactions.
"Real money gaming is a popular and well-regulated activity in the UK, and we are allowing a partner to offer their games to adult users on the Facebook platform in a safe and controlled manner," the Gamesys spokeswoman told the BBC.
Gamesys gambling activities are already licensed and regulated by the government of Gibraltar, which allows it to offer titles in the UK, and through Facebook in the UK only.
Zynga, Facebook's largest price per head gaming partner also released a statement that they would be introducing real money games next year.
Facebook says they will use age verification technology to ensure that only those over 18 will be able to access the app, but Facebook has had little success with restricting children younger than 13 from creating an account.
"Companies do age verification because they know they're supposed to, but everybody knows it doesn't really work," said Hemanshu Nigam, the former chief security officer at Myspace who now runs SSP Blue, an online security consultancy. "The truth is, there is no silver bullet."
As always the best solution is parental supervision.
"Sequestering age levels will never be the solution online; it's hard enough to do it in the so-called real world, and there will always be a work-around," said Anne Collier, who served on the 2008  Internet Safety Technical Task Force and runs NetFamilyNews. "Really, the single most important thing we can do is to educate parents and young people about what is happening online."