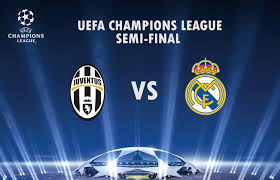 Real Madrid will be trying to break the Italian curse as the Real Madrid has been unable to beat an Italian team in the UEFA Champions league and the Europa League since September of 1987, since then they have fallen on six occasions to Italian teams on the elimination rounds, three of those six times to Juventus, a team which they will be facing tomorrow as part of the second leg of this elimination round at the Santiago Bernabeu. The first leg of this elimination round was played on Italian ground with Juventus obtaining the win over Real Madrid.
Juventus will be arriving at the Santiago Bernabeu with a 1 goal advantage and with the weight of history inclining the balance to their advantage. They will be facing a Real Madrid that had to dug deep and do an extra physical effort to overcome a 2-0 deficit as they needed to win this match to stay in contention against their lifelong rival F.C. Barcelona, unfortunately they were only able to tie the game against Valencia on Saturday but this extra effort might have a huge effect on Wednesday's match against Juventus.
Real Madrid players find themselves against the current as their fans are unhappy about the most recent performances, specially the goal keeper Iker Casillas was jeered by fans as he has conceded 2 or more goals in the last three matches. The interventions that Iker Casillas will have early on the match Wednesday will have the fans cheering or jeering. Juventus is a team that is great defending and even better counter attacking with big names on the offense like Carlos Tevez, Paul Pogba, Arturo Vidal and the latest acquisition a Real Madrid player Alvaro Morata who scored on the first leg but did not celebrate his goal as a sign of respect to his old club, have all the skills and man power to bring mayhem to Real Madrid defense.
Price per head agents and pay per head agents are getting their check book ready as the real Madrid is at a 4/6 odds the Draw 3/1 and Juventus 9/2. To qualify the odds are Real Madrid 4/6 and Juventus 11/10. It's been 28 years since the Spaniards beat an Italian team, Will history prevail? Was the weakest team on the Semi Finals really the weakest? or are We looking at a dreamed all Spanish final on June 6th at Berlin?