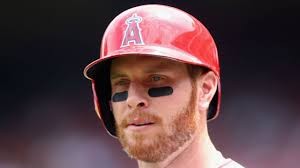 "Home sweet home" those should be the sentiments spread throughout the Hamilton family. There is no doubt the Texas Rangers was the organization that honed in Josh Hamilton's talent. They helped him through rough times and stuck with through all of his ups and downs.
Nothing has been confirmed yet but it looks like Hamilton's L.A. Angels stint is coming to a close per MLB.com. The move would be for cash consideration and would send the troubled outfielder back to Texas. They say the cash consideration the Angels would be receiving is about $15 million and no player for Hamilton's contract that would be worth about 90 million through the 2017 season.
Josh Hamilton was the face of the Texas Rangers franchise from 2008-12. He started in five straight All-Star Games and won the American League MVP Award while playing in back-to-back World Series.
Hamilton signed $125 million contract in December 2012, with the Angels, but only combined to hit .255 with 31 homers and 123 RBI's in 240 games over two year and hasn't played for the Angels in 2015.
"If he's back on a field, it's good for him," those were C.J. Wilson sentiments a teammate of Hamilton with both the Rangers and the Angels. "No matter what the situation is, I think Josh is going to pick up a 35-inch bat and go swing. That's what he's good at, and I think that's what he needs to be doing right now." There is still work to be done but the deal could be announced on Monday.
Beltre had this to say "I hope he is healthy and his mind is in a good position, the Josh we know can help us." While at Houston a handful of Angels players visited Hamilton and came away encouraged by his demeanor. "I thought he was in really good spirits," Freese said then. "The fact is he wants to play some baseball, and he's ready to roll." "I wish he was here with us," Angel's first baseman Albert Pujols stated, "but at least it's a good scenario for him, going back home. But we don't really know what's going on."
Pay per head and bookmaking solutions have the Rangers at 300/1. The Rangers thinking is maybe Josh can help put their franchise back on the map and relive his yester years. While the Angels are 18/1 odds and hope that the Josh Hamilton failed experiment can go away, and the team can focus on the goal at hand.