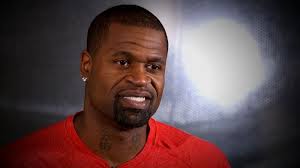 Local bookies were taken aback when they learned that NBA star Stephen Jackson added some more skills to his list by joining the world of hip hop, in what price per head agents saw was an attack by the player on racism.
The basketball veteran said that he's sick and tired of the racism in the US, and price per head agents found out that he decided to take out his anger by means of hip hop, as he teamed up with a rap legend on a brand new track. A video was released, and many local bookies can't wait to see it.
Pay per head services learned that the name of the song is 'America Da Beautiful' – it happens to be a direct attack on racism, with a guest verse by rapper Scarface himself. Local bookies can see that now there's plenty to talk about in the hip hop world.
Jackson, who price per head agents found out decided to go by the name of 'Stak5', said that the video targets the racial problems happening in Ferguson, the KKK, and not surprisingly Donald Sterling, and he also slams racism in the world of sports.
"F*K racism and all racists. No need for it in 2014 or in professional sports," he said.
Local bookies who have seen the clip warn fans that it isn't suitable at all to watch at work (unless your boss doesn't care), as Scarface and Jackson use very strong language, but the NBA Champion says that strong language is used in hip hop, and price per head agents are well aware of its use in the genre.
"My album is called 'My Life Not Yours,' I say what I want."
Price per head agents and local bookies know that racism is a big problem in America, and believe that it should finally stop. If Jackson's video helps the cause, so all good. Perhaps many fans already have this video on replay.