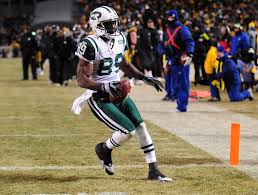 Price per head sportsbooks found out that on Friday, the Pittsburgh Steelers signed former New Orleans Saints wide receiver Lance Moore to a two-year deal, filling the void left by Jerricho Cotchery's departure.
Earlier this week, Moore visited the Steelers, and price per head services learned that signing the player became a priority after Cotchery was lured by the Carolina Panthers with a $5 million, two-year contract.
Price per head sportsbooks saw that the player took to Twitter on Friday afternoon, and said that he is "excited" to join Pittsburgh.
Excited to be a part of #steelernation Couldn't ask for a better organization to continue my career with!
– Lance Moore (@LanceMoore16) March 21, 2014
Last season, Moore, at 5-foot-9 and 190 pounds, scored two touchdowns and caught 37 passes for 457 yards in 13 games. Pay per head services saw that his best season was in 2012, with six touchdowns and 65 passes for 1,041 yards.
Moore's addition to the team makes up for the Cotchery's loss, as the player left Pittsburgh with little experience behind Pro Bowl wide receiver Antonio Brown.
Derek Moye and Markus Wheaton were the only other wide receivers with experience in the NFL before Moore's signing, and price per head sportsbooks remember that last season they combined to play 205 snaps.
New Orleans released Moore on March 7, and pay per head services learned that this year he was due $3.8 million in salary and bonuses, which include a $500,000 roster bonus due this month.
Moore ranks among the top five receivers in the Saints' history in touchdown catches (38) and receptions (346) to go along with 4,281 receiving yards. In 2012, the player was named the Saints' Man of the Year for his work on the field and off it.
Contact us today and let us explain exactly how pay per head sportsbooks work.
Pay per head services saw that last season, Moore's role diminished after missing three weeks due to a hand injury. When he returned to action, he was used mainly as the team's No. 3 receiver, as he fell behind rookie Kenny Stills.