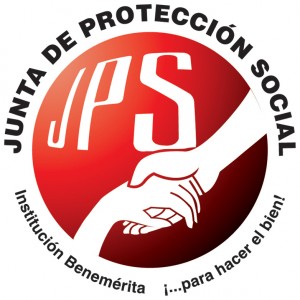 Price per head sportsbooks aren't the only popular online gaming sites. Costa Rica will now be adding a national online lottery site.
La Junta de Proteccion Social (JPS) signed a deal with Lottomatica Group subsidiary GTECH and Argentina's BOLDT Gaming in December of last year, which through a six-year deal will assume operational responsibilities and provide technology goods and services.
"We recognize that with each new lottery customer brings a unique marketplace, unique business requirements, as well as unique challenges," said GTECH president and CEO Jaymin B. Patel. "To that end, we have created a comprehensive, sustainable growth plan for JPS based upon extensive research in the Costa Rican player and retailer markets, and worldwide lottery best practices. As the new lottery operator, the GTECH and BOLDT consortium will offer JPS the flexibility to evolve their gaming enterprise, and integrate new business technologies and gaming products, all in a socially responsible manner."
As in other pay per head establishments, the GTECH and BOLDT partnership will provide support to JPS including lottery game development, retail management, the supply of technology goods and services, marketing and brand execution, logistics, and warehousing.
"In 2010, JPS made the decision to engage an international operator to help build the online lottery business in Costa Rica as a new source of revenue to fund the many good causes that JPS supports," said JPS General Manager Francisco Ibarra. "We are quite pleased with the results of the tender process and are confident that the GTECH/BOLDT consortium, given its deep global experience, will develop the online portfolio to ensure that Costa Ricans have access to socially responsible gaming. We are certain that GTECH/BOLDT will bring a wealth of experience in order to have a successful operation in Costa Rica."

Price per head sportsbooks are now able to join forces in sites such as the province of British Columbia's playnow.ca where residents may chose between provincial and national lotteries, casino games, and sports wagering.
Currently state governments throughout the United States are deciding on whether or not to try their hand at sports gambling, and combined with the state and powerball lotteries, could prove to be a hidden windfall for collecting taxes.