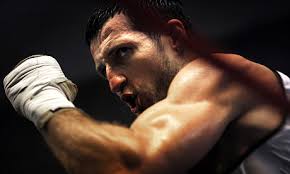 Carl Froch said that he will give George Groves a rematch only if his promoter and trainer agree, and price per head sportsbooks would really like to see if this will happen.
Pay per head services saw that Froch was able to bounce back from a first-round knockdown, stopping Groves in the ninth round and keeping his IBF and WBA super-middleweight titles as a result.
Referee Howard Foster was criticised for having stopped the fight too early, which led to calls amongst many fans and price per head sportsbooks for a rematch, but Froch says that the decision is not up to him.
Froch told Sky Sports News: "I'm happy to honour the crowd, fans and George Groves with a rematch, if my trainer and promoter both agree.
"I don't swerve or duck anybody. If George wants a rematch and it makes sense, then of course we'll get it on. It's not my decision."
Froch said that he was surprised by Groves' good start to the clash, but in the ninth round he fought back to stop his tiring opponent.
"I had a slow start and got caught clean on the jaw with a very good right hand, and got flattened on the seat of my pants," said Froch.
"I was supposed to flatten George Groves in round one but got flattened myself, and I'm man enough to admit it.
"But like Rocky Balboa said, it's not about how many times you get flattened, it's how many times you come back from it.
"I got off the floor, carried on fighting and forced a stoppage in round nine. I turned the fight around and defended my title in style.
"I challenge any man to take that right hand off George Groves, get up and fight the way I did. It takes a lot of heart, guts, fitness and strength to do that."
Price per head companies learned that Froch now wants to take a break from the sport and said that any decision on his next fight will not be made until the New Year.
"It's been a very busy year for me and I've not had any time at home with my beautiful family," he said.
Contact us today and let us explain exactly how price per head sportsbooks work.
"I'm going to spend some quality time with them, get Christmas out of the way, and see what the New Year brings."