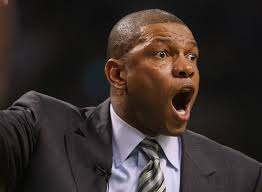 Price per head sportsbooks found out that on Thursday, the NBA fined LA Clippers coach Doc Rivers $25,000 for his postgame rant against the officials after the team's Game 5 loss in Oklahoma City on Tuesday night.
The coach said that the Clippers were "robbed" of a win after a call went in favor of the Thunder with 11.3 seconds remaining on what he said was a "series-defining play."
On Wednesday, the NBA defended the call, even though pay per head services learned that on replay it appeared as if the ball went out of bounds off Thunder guard Reggie Jackson while Clippers forward Matt Barnese defended him. After a video review, the Thunder were awarded possession.
"It was needed," Barnes said. "I think it was needed. He's done a great job all year of being the shield for this team with all the unfortunate stuff that has come up of late since the playoffs started. He's done a good job of being the shield and letting us just play basketball."
Rivers often told his players to not worry about the officials because during games he will speak on their behalf, and price per head sportsbooks saw that the first time that he felt the need to do it after a game was on Tuesday, which resulted in his fine.
"He has our back to the utmost," Barnes said. "Just because he might not always say it in the media, we know he has our back and he's done a tremendous job of allowing us just to focus on basketball."
Pay per head services learned that on the flight back to LA after the loss, the coach held a team meeting in which he told the players that they would have to face hardships if they wanted to win a championship, and that the call was only one more obstacle along the way.
Contact us today and let us explain exactly how pay per head sportsbooks work.
"He said what he believes and we always have Coach's back," Jamal Crawford said. "He always has our back and we always have his back. He's had our back the whole way through. He really felt strongly about this situation and we backed him for sure, but it is what it is and now we have to move forward."