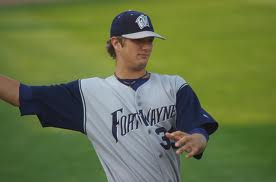 Cory Luebke, San Diego Padres left-hander, needs to get a second reconstructive surgery on his pitching elbow, and will miss the 2014 season, leaving price per head sportsbooks very concerned.
Pay per head services found out that an MRI taken on the 28-year-old's elbow on Friday revealed a tear in his ulnar collateral ligament. The player also missed the 2013 season after receiving Tommy John surgery in May 2012.
"I guess the general consensus was the graft never took and that there were some problems from the get-go," Luebke told MLB.com on Tuesday night. "Kind of the way the process has gone … the stops and starts, and every time we turned up the volume and intensity, it was never too long before we had a setback. That sort of let me know there's something going on.
"My gut feeling through the rehab process was this didn't seem right. And when we did the MRI, it was pretty clear what was going on."
Price per head sportsbooks saw that Luebke, who in 2007 was a first-round pick of San Diego out of Ohio State, broke into the major leagues in 2010. The player's first full season for the Padres came a year later, when he appeared in 46 games (17 starts), going 6-10 with a 3.29 ERA, and he was able to strike out 154 batters in 139.2 innings.
Luebke started five times for the Padres the following season, going 3-1 with a 2.61 ERA before he was shut down after his first elbow injury.
"I feel bad for him … from 2011 through the first part of 2012, he was certainly on his way," Padres general manager Josh Byrnes told MLB.com. "This is a real setback. There's been a lot of missed time. Hopefully in a year or so, he can get back to being Cory Luebke.
Contact us today and let us explain exactly how price per head sportsbooks work.
"This whole thing has been a mystery."
Pay per head services can see that the Padres received a blow with the news of his second operation, but the team's fans remain very optimistic.