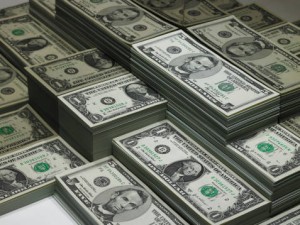 Taking on the government, gambling activists hope that this is the year online gaming finally becomes legal.
Most agree that it is now the right time for governments everywhere to reap the tax rewards that they so need. Out of the billions of dollars gambled in the United States alone, the tax benefits could exponential.
Now that many sports sites have opted for a price per head option, one wonders how this will affect a potential tax model. Currently many countries offer gambling licenses and tax the bettor when a wager is placed. Others opt to tax the gaming company.
A pay per head sportsbook charges a price per head per player that wagers each week, so would the agent then be responsible for declaring their own taxes?
So far online poker is getting the biggest push from lobbyists in Washington, but after New Jersey Governor Chris Christie passed a sports wagering bill in his state, pay per head sportsbooks are hopping that they too will get in on the action.
Currently the biggest users of price per head shops are in the New York, New Jersey, and Pennsylvania area, but are not limited to the area, as many are also found in the west and the south.
American Gaming Association President and CEO Frank J. Fahrenkopf, Jr. gave a speech back in March that pretty much sums up the dreams of gambling companies everywhere.
"From changes in the way games are played, where they are played and how payments are made, to the new technologies that make business operations and communications more efficient, these advancements and changes have and will continue to require new or updated regulations. The AGA looks forward to working with regulators and operators to draft improvements we can all agree on."
According to the AGA website, "Currently, approximately 85 countries have chosen to legalize Internet gambling.  As of June 30, 2010, one survey found 2,679 Internet gambling sites worldwide owned by 665 companies.  These sites offer various wagering options, including poker, sports betting, casino games, lotteries and bingo. According to H2 Gambling Capital, global online gambling revenue in 2010 was nearly $30 billion, and less than 15 percent of that came from the U.S."
That 15 percent would be roughly $450 million in revenue, and that does not take into account people playing through the hundreds of price per head sportsbooks operating throughout Central and Latin America.
Once the US government starts doing the math they may start leaning more to allow online gaming throughout the country.