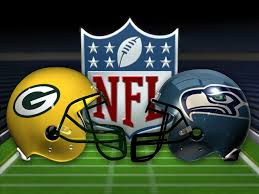 Week 2 of the2015 NFL season places the Seattle Seahawks in a very tough position. Arguably their best defensive player is holding out on them and most likely will not play this week, they suffered a heartbreaking loss on their season opener, and they are not looking like the dominant team they were for the past two previous seasons. To make matters worse, they face one of the tittle contender in NFL football in week 2, when the play against the Green Bay Packers at Lambeau Field. The Seahawks are going to have an uphill battle, as all price per head sportsbook lines place the Packers as favorites -3.5.
The rematch of last year's exciting NFC Championship game finds the Seahawks coming from a tough upset loss in overtime against the St. Louis Rams. While the Packers looked as sharp as you'd expect against the Chicago Bears. Even though Seattle is not as solid as it would be expected and there is a BIG Kam Chancellor-size gap on their defense, these two teams are capable of putting one heck of a show. This is the type of game price per head sportsbook fans love.
The Seahawks offense must be firing on all cylinders this week if they want to avoid being routed by the Packers. Russell Wilson played well against the Rams, but his protection was not up to the challenge and that made them struggle. Wilson was sacked a total of 6 times. Also, the Seahawks need to establish a connection between Wilson and WR Jimmy Graham. He is the type of receiver that can make a big difference against almost ay defense and they surely will need his help against Green Bay. Price per head sportsbook fans know that if Graham starts to get receptions, the Packers will be in for a long game.
As for the Packers, their defense will want to seek to apply pressure on Wilson and force him to run the ball. Then, it would become a matter of stopping Marshawn Lynch. On offense, the Packers need for Eddie lacy to earn himself some yards. Lacey's performance this game will be essential if the Packers are expecting to win the game. Notice that we said essential but not crucial, because Lacey's contribution to offense also depends of Aaron Rodgers accuracy. Here's where the Seahawks need to be worried, judging from the preseason and their previous game, they don't seem ready to take on a tough offense like Green Bay's. At the end of the day, they might be looking to go blow for blow with them and come up short. The live betting prediction for this game is 27-20 in favor of the Packers.