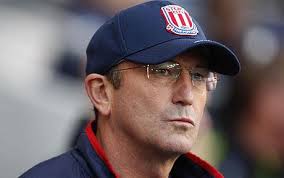 Price per head services found out that Tony Pulis, Crystal Palace manager, said that he would be delighted to bring former player Wilfried Zaha back on loan.
Price per head services saw that in January 2013, Zaha joined Manchester United in a £15m deal before he returned to Selhurst Park on a temporary contract until the end of last season.
The winger's chances to impress were limited under new United boss David Moyes, as during the current campaign the player only made four appearances for the club.
And that alerted Pulis to the player's potential availability, even though the former Stoke manager said that the final decision on whether Zaha is permitted to go out on loan remains with Moyes, and price per head services wonder what will ultimately be decided.
"Obviously he was a tremendous player at this football club and United spent a lot of money on him. I'm sure Wilfried and David and Manchester United will decide what they want to do," he said.
"We'd be interested, whether we could do it, but we'd be interested if the player was available.
"We're cutting across a line I really don't want to go past, you're talking about other players who are owned by other football clubs. That's disrespectful to United and especially David."
Pay per head services found out that Newcastle were also linked with the 21-year-old England international, but United manager Alan Pardew also wanted to keep a distance out of respect.
"He's a Manchester United player, as far as I am concerned, but he is a player I know well because obviously he played for my old team Palace," said Pardew.
"He was absolutely phenomenal when they were promoted and got the big move to United.
"Unfortunately, that career has stalled a little bit, but that's a growing process as well.
Contact us today and let us explain exactly how price per head services work.
"I know he has done very well at Manchester United in the background and maybe he will get an opportunity there."