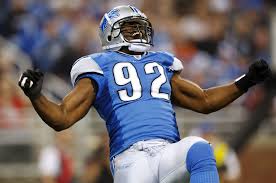 The Lions made it to the postseason with 11 games won during the regular season and one of the top defenses in the NFL. Price per head providers saw that last year, Detroit had first place against the run, were at second place in total defense, and had third place in scoring defense. Now everybody's wondering if coach Jim Caldwell can help the Lions reach this goal again.
History showed things could be better for Detroit. Many sportsbooks gave the Lions odds of +2200 to be the winners of the NFC Conference, +600 for the NFC North, and +4000 for the Super Bowl. Even though Detroit will no longer have DT's Ndamukong Suh and Nick Fairley in their ranks, the Lions did acquire the services of Tyrunn Walker and Haloti Ngata. Gabe Wright also joined the team from Auburn.
Despite their losses, the Lions' defense is still strong, with DE Ziggy Ansah, who recorded 7.5 sacks, as the player behind the passing rush, besides LB's Stephen Tulloch and DeAndre Levy. QB Matthew Stafford is starting in what would be his 7th season with the team. OC Joe Lombardi and Caldwell allowed the defense to take control of the pace last year, which was necessary, as the team missed a proper running game – getting 28th place in the league. The Lions did everything they could to remedy that, easing things for the QB. They also acquired the services of guard Laken Tomlinson, a huge offensive lineman, standing at 6-feet-3 and weighing 323 pounds. Then, in the draft's second round, the Lions got RB Ameer Abdullah, who should do a proper job working alongside Joique Bell.
The Lions' offense also has WR Calvin Johnson – the NFL's top receiver – having recorded 71 receptions made for 1,077 yards with 8 TD's, even though he didn't feature in 3 games. WR Golden Tate is also with Detroit. Many experts see the player as a key element in the Lions' game, as last year he led the team in receiving yards, catching the ball 99 times for 1,331 yards. The Lions also have very skilled TE's with Eric Ebron and Brandon Pettigrew. Detroit is set to take on the Broncos and Seahawks for the season's first 4 weeks, and will go to London to take on the Chiefs, besides having consecutive Thursday meetings with the Eagles and Packers. Price per head providers believe that it won't take long for the Lions to see where they're standing in predictions for the big game.