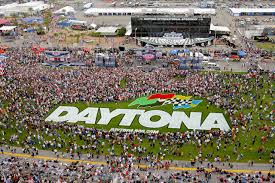 NASCAR fans can't wait to see Dale Earnhardt Jr. try to defend his status as the champion of the world famous Daytona 500, and is considered by many price per head sportsbooks as the favorite to win the opening race, which is set to get underway on Sunday at 1pm EST at the Daytona International Speedway.
The man behind the wheel of the Nationwide Chevrolet SS, at No. 88, was also able to win this same competition back in 2004 – in a victory that many fans remember very well – and the Bovada in Las Vegas said that the driver's odds to win the 57th edition of the Daytona 500 are at 9/1.
And Jeff Gordon, who on January said that this Daytona 500 race would be his career's final one, will be starting at the pole, and price per head sportsbooks would really like to see how this world renowned driver will perform this time around. Also, Jimmie Johnson will be joining him at the front of the lineup. Johnson was put at 12/1 and Gordon at 10/1.
The rest of the lineup for the race will be ready on Thursday evening when the Daytona Duels get underway, which will be shown by Fox Sports at 7pm EST.
The odds for the Daytona 500 are the following:
#88 Dale Earnhardt Jr. – 9/1
#24 Jeff Gordon – 10/1
#48 Jimmie Johnson – 12/1
#22 Joey Logano – 12/1
#4 Kevin Harvick – 12/1
#18 Kyle Busch – 12/1
#20 Matt Kenseth – 12/1
#2 Brad Keselowski – 14/1
#19 Carl Edwards – 14/1
#11 Denny Hamlin – 14/1
#14 Tony Stewart – 16/1
#1 Jamie McMurray – 20/1
#41 Kurt Busch – 20/1
#42 Kyle Larson – 20/1
#15 Clint Bowyer – 25/1
#5 Kasey Kahne – 25/1
#60 Trevor Bayne – 28/1
#16 Greg Biffle – 33/1
#31 Ryan Newman – 33/1
#10 Danica Patrick – 40/1
#78 Martin Truex Jr. – 40/1
#27 Paul Menard – 40/1
#17 Ricky Stenhouse Jr. – 40/1
#47 A.J. Allmendinger – 50/1
#43 Aric Almirola – 50/1
#3 Austin Dillon – 50/1
#55 Michael Waltrip – 50/1
#21 Ryan Blaney – 50/1
#34 David Ragan – 66/1
#9 Sam Hornish Jr. – 66/1
#33 Ty Dillon – 66/1
#13 Casey Mears – 75/1
#51 Justin Allgaier – 75/1
#30 Ron Hornaday – 75/1
#32 Bobby Labonte – 100/1
#38 David Gilliland – 100/1
#7 Alex Bowman – 150/1
#35 Cole Whitt -150/1
#23 J.J. Yeley – 150/1
#26 Jeb Burton – 150/1
#83 Johnny Sauter – 150/1
#98 Josh Wise – 150/1
#29 Justin Marks – 150/1
#40 Landon Cassill – 150/1
#46 Michael Annett – 150/1
#66 Mike Wallace -150/1
#44 Reed Sorenson -150/1