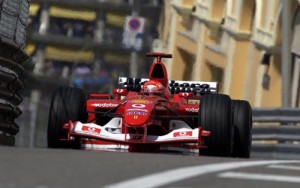 This weekend's Monaco Grand Prix has always been a favorite at price per head shops, and this year McLaren's Lewis Hamilton is the bookies' top pick for this prestigious race.
This year hasn't been ideal for the 27 year old, whose 5 races so far have been out of his control.
As he looks with a positive attitude towards winning the grand prix race, he stays optomisitic. "I don't allow myself to get frustrated. I could easily get frustrated because I could have a healthy lead in the drivers' championship — but that's not the case"
"I just have to deal with what I've got. I've still been driving well and I've got good points and been consistent."
"I've just got to continue on that path and, when things come together in the team, the results will come," he said.
Currently most price per head sportsbooks have Hamilton at 11/4 or 3 to 1.
It's never just down to the driver. When you look at Sebastian Vettel, who won so many grand-prix races last year, it wasn't just him."
"It's not just the car, either. The engineers have to get you out at the right time, get your tyres set right, they've got to get the strategies and the pit stops right."
"I don't want to speak too early but something has definitely changed this year. It's just the work that I've been doing. Whatever I'm doing is working."
"In life, things just seem a lot better and that's enabling me to get on with my job without having any baggage. I don't have any baggage this year."
Bet365 Price Per Head Odds
Lewis Hamilton        11/4
Fernando Alonso    4/1
Kimmi Raikkonen    7/1
Sebastien Vettel    6/1
Jenson Button        8/1
Romain Grosjean    10/1
Pastor Maldonado    12/1
Mark Webber        25/1
Nico Rosberg        25/1
Sergio Perez        33/1
Michael Schumacher    50/1
Kamui Kobayashi    33/1
Bruno Senna        80/1
Felipe Massa        66/1
Paul de Resta        500/1
Nico Hulkenberg    500/1
Daniel Ricciardo    500/1
Jean-Eric Vergne    500/1
Heikki Kovalainen    1500/1
Vitaly Petrov        1500/1
Pedro de la Rosa    5000/1
Charles Pic        5000/1
Narain Karthikeyan    5000/1
Timo Glock        5000/1
Any other driver