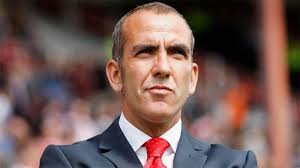 Paolo Di Canio dismissed claims that a disagreement with senior players led to his sacking as Sunderland's manager, and price per head services were wondering what the manager had to say about this.
Price per head services saw that the manager's brief spell at the Stadium of Light came to an end last month, a day after Sunderland had a 3-0 away loss to West Brom.
This left the team at the bottom of the Premier League table, as they only took one point in 2013-14, and price per head services hope that things will change.
Soon there were rumours that an argument with the team led to some players complaining to the club's hierarchy about the 42-year-old's management.
But Di Canio strongly denied the allegations.
Di Canio said in a statement that was released to the League Managers Association: "There has been a lot written in the media in recent days, much of it wholly untrue.
"There was no training ground bust-up as some are reporting and many of the players have since sent me messages thanking me for my time as their manager and helping them to improve as footballers."
Pay per head services saw that in March, Di Canio replaced Martin O'Neill at Sunderland.
During his 13-game spell, Di Canio oversaw two league wins – one against Newcastle United and another against Everton – but price per head services found out that the former Swindon Town manager believes that in the Premier League he did not get enough time to prove himself, and would like to go back to England.
He continued: "As I have said many times, I love English football and I feel that my time at the club has been unfairly cut short as given the chance.
"I am certain that had I been allowed longer I would have been able to develop the team to achieve the success Sunderland fans desire.
"I remain confident in my ability and I want to manage again in England as soon as I can.
Contact us today and let us explain exactly how price per head services work.
"When things like this happen it is important to take something positive from it. I have learnt a lot from my brief time at Sunderland and I am sure that this will only make me a better manager in my next job."