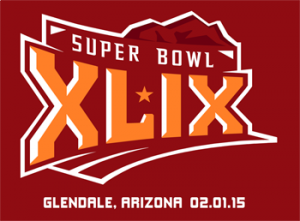 What are the current odds at pay per head service IDSca.com and what are people saying about the odds?
Here's an inside look at the top favorites to win the 2015 Super Bowl .
Denver has a perfect solution for getting to this year's Super Bowl; remembering their loss to Seattle last year. Their 43-8 loss was historic and watching the game tapes and is the reason their odds are so good to go all the way this year. A back-to-back loss would be more than embarrassing.
Although not likely that a repeat of the same teams will happen, as last years winner, the Seahawks are also gems in the eyes of pay per head bettors. Seattle's aggressive defense and the playmaking abilities of Russell Williams are the key reasons they have their 2014 rings and they might look to get a matching one this year.
San Francisco has not won a Super Bowl in 33 years, but this past year their loss to Seattle may have been a good kick-start to this year's hopes. Although great on the field, the team has suffered some off the field problems putting them in a not so favorite public view.
And New England lost to Denver last year, they too may also have a chance as they have been training to improve their offensive play and beefing up defense. A Super Bowl win would be a dream for pay per head bettors remembering their attempt to do a perfect season and off season.
                                                                    ODDS TO WIN 2015 SUPER BOWL XLIX
| | |
| --- | --- |
| Team | Odds |
| DenverBroncos | 6/1 |
| Seattle Seahawks | 13/2 |
| San Francisco 49ers | 15/2 |
| New England Patriots | 10/1 |
| Green Bay Packers | 14/1 |
| New Orleans Saints | 18/1 |
| Indianapolis Colts | 18/1 |
| Pittsburgh Steelers | 22/1 |
| Chicago Bears | 22/1 |
| Philadelphia Eagles | 28/1 |
| Cincinnati Bengals | 35/1 |
| Detroit Lions | 42/1 |
| New York Giants | 44/1 |
| Kansas City Chiefs | 50/1 |
| Arizona Cardinals | 50/1 |
| Atlanta Falcons | 50/1 |
| Baltimore Ravens | 50/1 |
| St. Louis Rams | 50/1 |
| Carolina Panthers | 50/1 |
| Washington Redskins | 55/1 |
| Dallas Cowboys | 55/1 |
| Houston Texans | 60/1 |
| San Diego Chargers | 60/1 |
| Miami Dolphins | 65/1 |
| New York Jets | 70/1 |
| Buffalo Bills | 75/1 |
| Cleveland Browns | 75/1 |
| Tampa Bay Buccaneers | 90/1 |
| Tennessee Titans | 100/1 |
| Oakland Raiders | 150/1 |
| Minnesota Vikings | 180/1 |
| Jacksonville Jaguars | 250/1 |