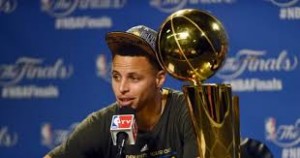 Now is the time to get your bets in for the 2016 NBA Championship at PPH bookie service, as those long shots who have a shot will shorten quickly. One of those long shots is of course the New York Knicks. The Knicks finished in second last place in the 2014-2015 regular season, which hopefully gives them the crème de la crème of the picks, after taking 4th in the draft.
President of the Knicks, Phil Jackson, hopes to build a quality team and fare better in the upcoming season.
"I have a definite idea about how I want a team to look and what kind of skills the players need to have," said Jackson. "When everybody else says, 'Well, this might be their best pick,' we're not going that way at all. We're going with what we feel will be the best player for us at this particular time."
Immediately after the Golden State Warriors beat the Cleveland Cavaliers to win the 2015 NBA Championship, PPH bookie services around the globe started posting the odds for the 2016 Championship.
The New York Knicks are currently listed at 100 to 1, but that number could change quickly depending on the picks that Jackson and company get.
The Atlanta Hawks outperformed the teams ahead of it's 8th position, and may be another team that the odds will be changing quickly for the worse, in the bettors' eyes.
Current PPH bookie services 2016 NBA Championship Odds:
Cleveland Cavaliers       – 3:1
Golden State Warriors   – 5:1
Oklahoma City Thunder – 7:1
Chicago Bulls                – 10:1
Los Angeles Clippers    – 10:1
San Antonio Spurs        – 10:1
Houston Rockets          – 18:1
Atlanta Hawks              – 25:1
Memphis Grizzlies        – 25:1
Dallas Mavericks          – 33:1
Indiana Pacers             – 33:1
Miami Heat                   – 33:1
New Orleans Pelicans  – 33:1
Portland Trailblazers    – 40:1
Toronto Raptors           – 40:1
Washington Wizards   – 40:1
Boston Celtics             – 50:1
Los Angeles Lakers    – 66:1
Denver Nuggets         – 100:1
Detroit Pistons           – 100:1
Milwaukee Bucks       – 100:1
Brooklyn Nets            – 100:1
New York Knicks       – 100:1
Phoenix Suns            – 100:1
Sacramento Kings     – 100:1
Utah Jazz                  – 100:1
Minnesota Timberwolves – 150:1
Charlotte Hornets      – 250:1
Orlando Magic           – 250:1
Philadelphia 76ers    – 250:1