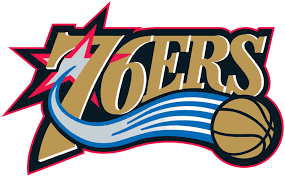 Ok, so the Philadelphia 76er's lose. They lose a lot. For the past 2 years the 76er's have been the bottom feeders of the league. Everyone and there momma can get some. How do you think price per head agents and live betting services feel about booking these games. It's a debacle, not to say whenever you place a wager against the 76ers you're guaranteed a win, but not a lot of people have faith in them.
The first draft pick of the Sam Hinkie era was Michael Carter-Williams. He was taken with the 11th pick of the first round. Splash, well at least I thought so. He was honored with NBA Rookie of the Year award in 2014. Philly's fast paced style lends itself to NBA2K numbers. I mean the games itself sucked, but the boxscore was plush full of digits in every category. Michel Carter-Williams excelled at this.
Next up was the trade. The 76ers traded Jrue Holiday to the New Orleans Pelicans for Nerlens Noel the number 6th pick in the draft, who the Pelicans had selected earlier that evening. Nerlens was a stash. The trade was done for that specifically. He had entered the draft after a torn ACL he suffered that February while playing at Kentucky. Noel sat out the entire year rehabbing and the sixers spent the entire season losing their way to the 2nd worst record, landing them the 3rd pick in the draft. Since the 76er's are in the business of accumulating assets, they again drafted a player with immense potential but one that would not play for them until the following year. That player is Joel Embiid. He can either be the next Kareem or the next Sam Bowie.
The 76ers are all in when it comes to the new wave of the NBA, analytics. They keep records of not only what the players do in games but also what they do in practice. They are trying to build a dynasty while running their players through the ringer. The 76er's are looking for the face of their franchise and I also think the face of the NBA while there at it.
Who knows if what they're doing will get them to the Promised Land. Since then, they've trade away MCW to the Milwaukee Bucks, Nerlens Noel has been manning the middle in his slim 6 foot 11 227 pound frame, and Joel Embiid is still on the shelf. Next year Embiid is going to be incorporated and most likely the Sixers will have another losing season. Get back up, and try to do it all over again next year. Losing is winning for them.